With 50+ campuses across the nation, Academy of Learning Career College is Canada's largest career college network.
From community events to local achievements, find out what's happening at your nearest campus here.
20 Memes that sum up the student experience
30/03/2021
What do you meme students have it easy? When life gives you lemons, make lemonade. When social media gave us memes, we decided to pull together our favorites to brighten...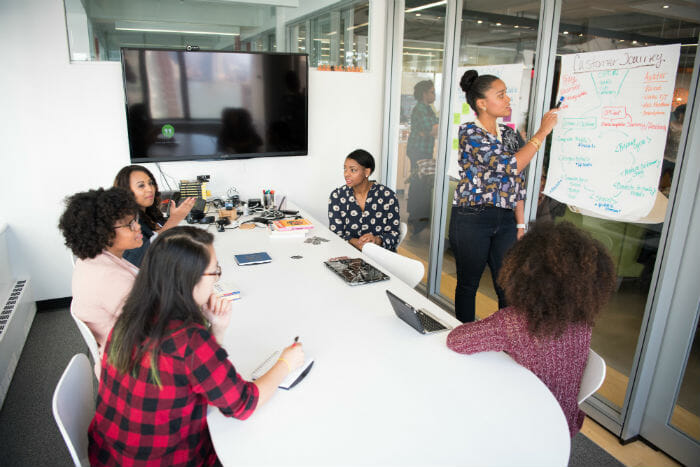 Academy of Learning campuses are NOW OPEN!
25/12/2020
Academy of Learning is enrolling for 2021! Academy of Learning campuses are now open for you to study in-person or online. We welcome you to our 30+ career-focused diplomas! Our...
Stunning, Larger AOLCC Campus Opens in Downtown Toronto
27/08/2019
Students and staff at Academy of Learning Career College – Bay & Queen (formerly Bay & Bloor) relocated a few blocks over from their old campus into an incredible new...
WATCH: AOLCC Warden & Sheppard Convocation 2019 Highlights
25/06/2019
Congratulations, Class of 2019!
Raising Awareness for Schizophrenia, AOLCC Alberta Joins Community
03/06/2019
May was Mental Health Month, with World Schizophrenia Day falling on May 24. To help raise awareness and decrease stigma, students of Academy of Learning Career College's Calgary South,...
Meet the Learning Coach Who's Making a Big Impact at AOLCC – Belleville
23/01/2019
At Academy of Learning Career College, our on-site Learning Coaches play a key role in the everyday functions at all of our 50 campuses. Learning Coaches provide hands-on, personalized guidance...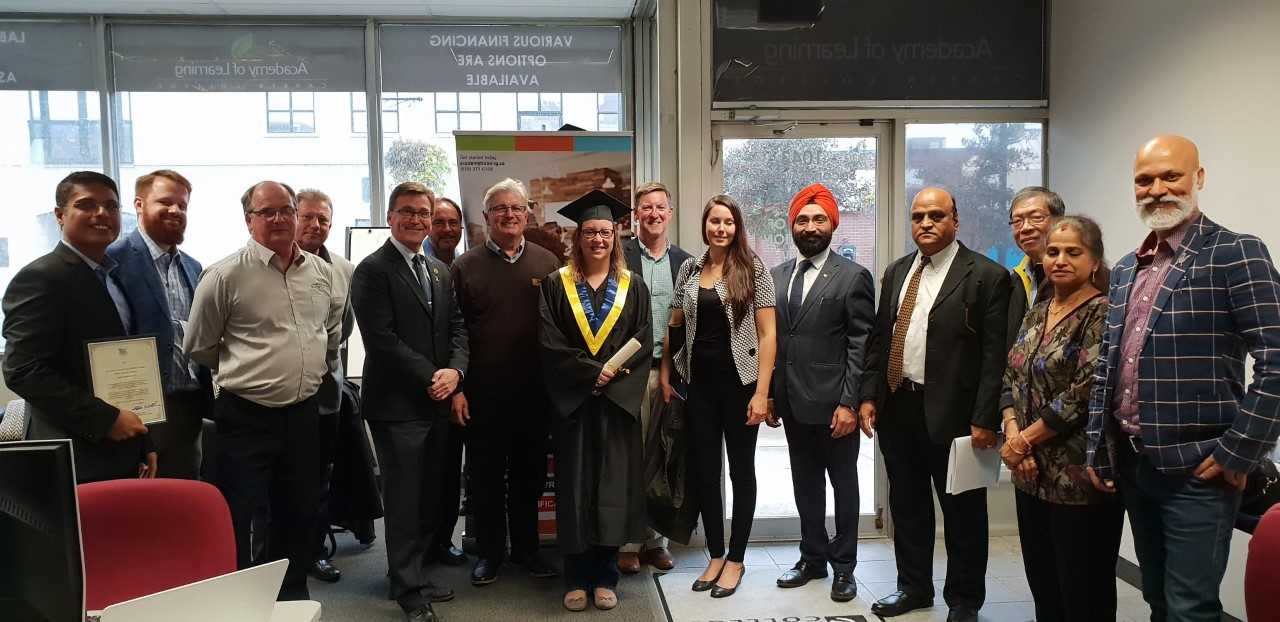 AOLCC Owen Sound Celebrates 30 Years of Changing Lives
15/10/2018
Congrats to Academy of Learning Career College – Owen Sound, who just turned thirty years old! To commemorate the special occasion, Owen Sound City Mayor Ian Boddy and MPP Bill...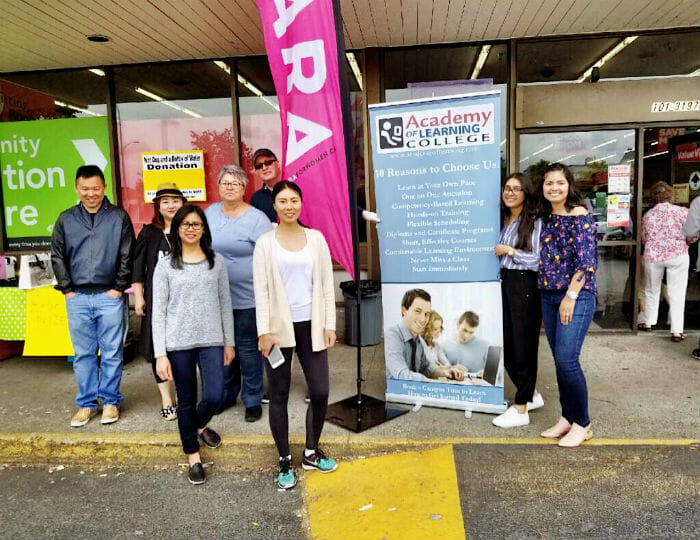 Supporting Women, AOLCC Abbotsford Raised Money For Local Agency
25/09/2018
This past spring, the AOLCC – Abbottsford campus organized a hot dog fundraiser to benefit the local non-profit, SARA For Women. SARA For Women was established to provide safe refuge and...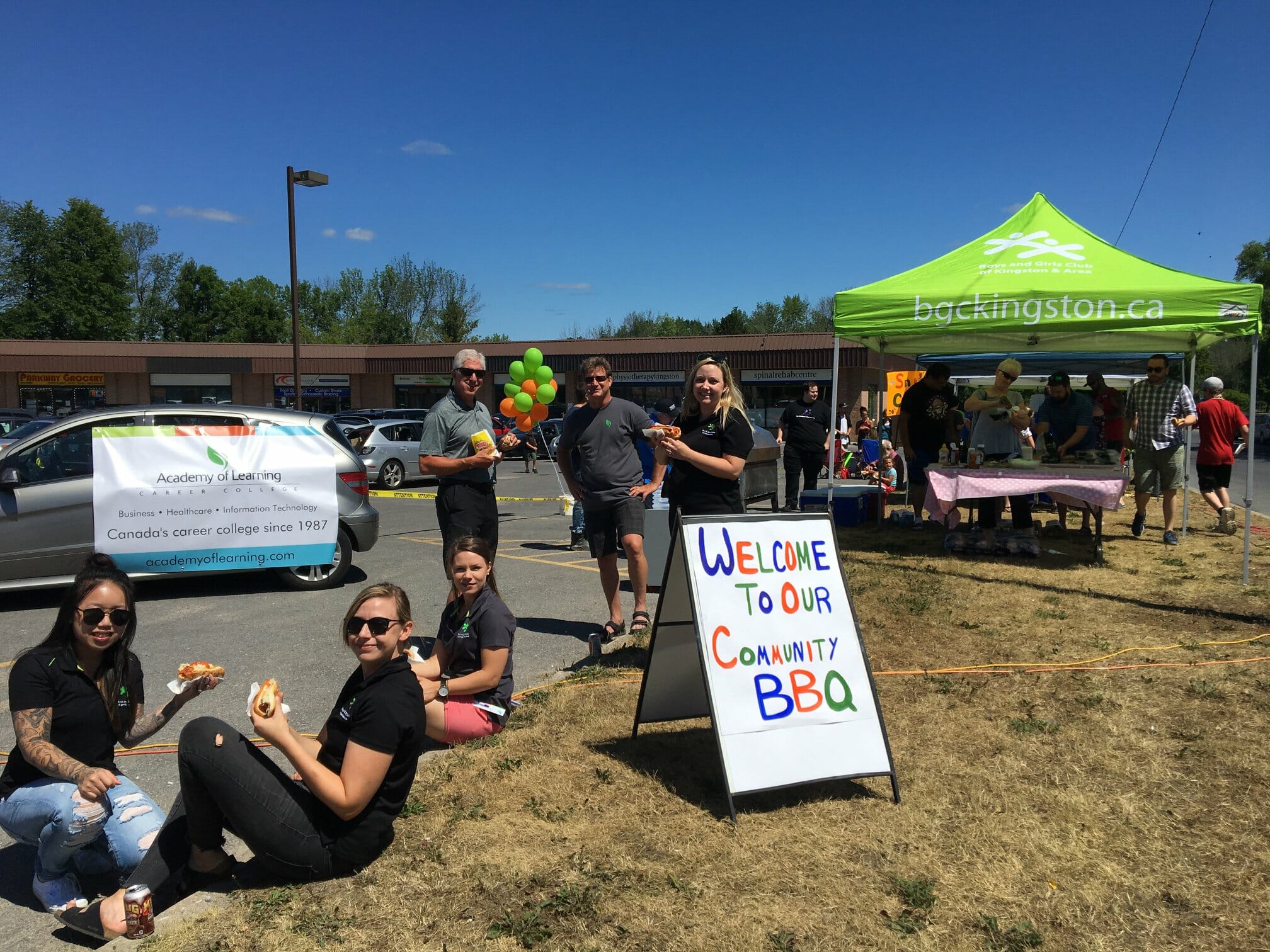 AOLCC Kingston Raises Money For Boys & Girls Club, Doubles Their Goal
30/07/2018
For weeks, the students and faculty at Academy of Learning – Kingston Campus eagerly planned and amassed donations for their Summer Community Fundraising BBQ. On the afternoon of July 18, their...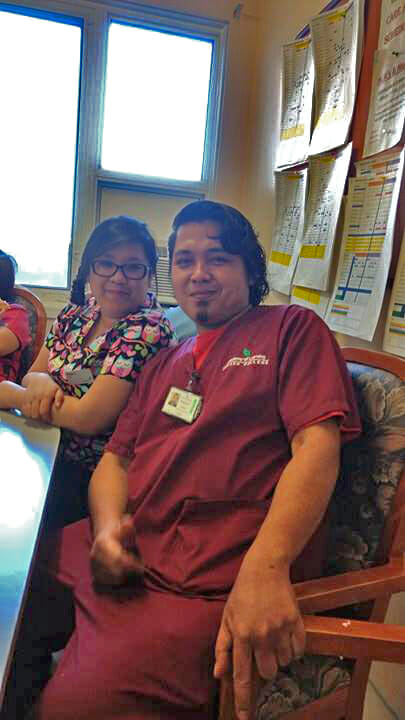 What Student Says About Winnipeg North Campus!
10/03/2017
Below is a contribution to the Winnipeg North Campus from a Student, Robert Alcorin. Thank you Robert, and we wish you the brightest future! "I am proud to say that I am...
What is a Virtual Class really like? Hear from our very own Virtual Instructor- Mary Jane Durksen!
23/08/2016
Have you tried virtual learning before? At Academy of learning, we implement a web-based learning platform that incorporates digital technology aspects into our teaching and learning system. During a virtual class, students...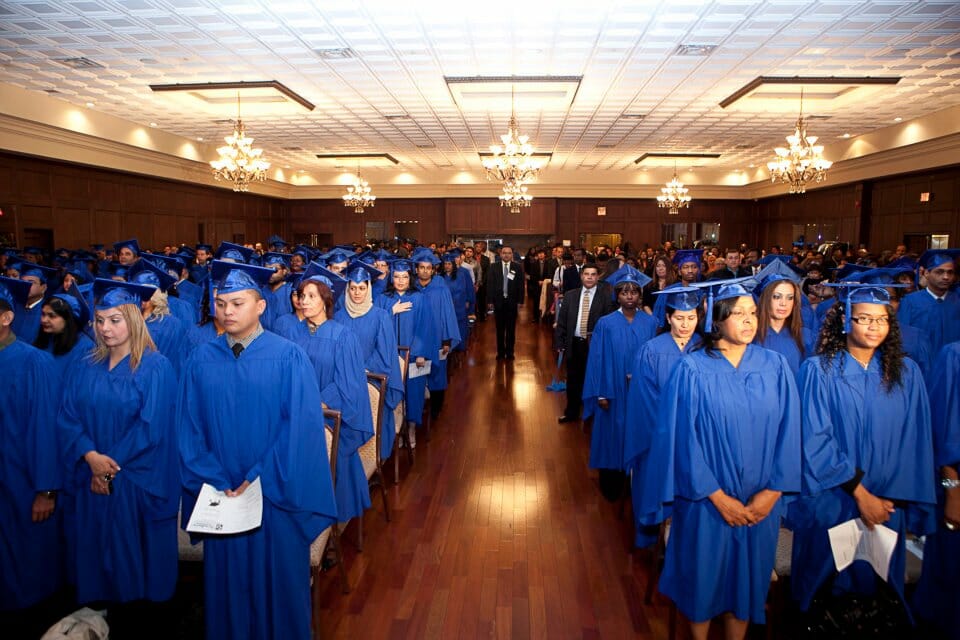 Meet Jaimie Mintenko, the Top 20 under 40 Award Winner at Academy of Learning College, Thunder Bay Campus!
11/08/2016
I always tell everyone that I have the BEST job in the world and I would never trade. Being in a business, an industry that allows others to achieve their goals,...