If you're looking for short programs that pay well, a one-year certificate program is a smart choice. Boost your skillset and advance your career today.
Over the last few years, certificate programs have become increasingly popular, as more people seek to build on and validate the skills they've learned in a specific work environment, or learn new skills to land a more lucrative role in a different field. At less than twelve months long, they're a shorter and more cost-efficient option than a degree, with tangible results in the real world.
Whether you're looking to upskill to gain a new level of responsibility and salary in your current job, or you want to cement skills in a new area to launch a higher-paying career, a one-year certificate program is an affordable and versatile route to get there.
Benefits of a one-year certificate program
Before we dive into some of the exciting one-year certificate programs available, let's take a quick look at the complete list of benefits of following one of these programs. 
One-year certificate programs: 
Offer a cost-effective learning path that guarantees you the skills you'll need to impress employers 

Give you the chance to learn skills which are directly transferable to a work environment

Have high rates of completion relative to degree programs

Ensure you'll graduate in a year or less

Provide specialized training specifically for your area of interest/industry 

Help you to stand out in the job market

Enable you to develop skill sets for your desired career

Offer a flexible educational route, whether as a stepping stone to a career goal, a compliment to your current certification, or as your sole education provider 

Enable you to feel out an area of interest before committing more years of learning to it

Keep your skills fresh and help you to stay relevant in your field
Looking for 1 year certificate programs that pay well Canada? Consider a one-year certificate program. Discover ten popular options to launch a high paying career.

Graphic Designers are currently seriously sought-after, with labor shortages expected over the coming decade at a national level. If you're considering a career in the field, now is a great time to get the hands-on skills training and certification needed to excel in this creative, challenging and varied role.
During a one-year certificate program in Graphic Design, students learn the tools every professional designer needs to master, as well as gain significant practical experience through the execution of a wide range of graphic design projects. 
In order to prepare students to enter the job market upon completion, most courses will cover both the theory and practical sides of the profession, with classes typically instructing students on principles of color theory, typography, and page composition, while also offering tuition in tools like Adobe Photoshop, Illustrator and InDesign. 
What can you expect from a career in the field?
A career in graphic design will revolve largely around visual communication. You'll be expected to create concepts and communicate ideas using the latest design software, with the intention of inspiring, informing, or converting customers. 
A career in the field might begin with a role as a Junior Graphic Designer, but later on opportunities like Art Director and Creative Director will be within reach. Specializing in one area or freelancing are also common career choices.  
Median pay:

$45,000 per year

Top pay:

 $79,000 per year

USP:

Great career choice for those who might consider being their own boss down the line 
Ideal for: Creative types who can visualize their ideas

Human Resources Managers are currently one of the most in-demand jobs in Canada right now. If you're a people person who enjoys identifying talent, resolving issues, and facilitating a great working environment, then a course in Human Resources Management will ensure you have the skills and certification needed to embark on this fulfilling, well-paid career. 
When pursuing a one-year Human Resources Management certificate program, you'll be introduced to the key concepts, tools, and processes of effective human resource management. You'll come away with a solid foundation in the theory of supporting and motivating a successful workforce, and the practical techniques which HR teams use to do this successfully.
Most programs will look at effective planning, recruitment, and staff selection as well as dive deep into areas like performance appraisal, employee safety, and employment legislation.
What can you expect from a career in the field?
As HR Manager your job will cover a multitude of different tasks from conducting interviews to coordinating with the event organizers of the company Christmas party. It's a job that is high energy, impactful, and extremely varied. While most people begin their careers as an HR Assistant, many move into HR Coordinator and then HR Manager roles. At larger companies, positions including HR Director, Vice President of HR and Chief HR Officer regularly open up to those with significant experience. 
Median pay:

$89,003 per year

Top pay:

$100,000 per year

USP:

You'll learn many transferable office and interpersonal skills 
Ideal for: Those who are organized and diplomatic

With demand for Web Developer's in Canada at an all-time high, not to mention generous starting salaries, and endless opportunities for career growth, there really couldn't be a better time to join the digital revolution and learn how to program. 
Within a corporation, startup, or institution, the Web Developer (or Software Developer) builds and maintains websites or applications. Additionally, a site's technical aspects, such as its performance, speed, how much traffic it can handle, and its capacity also falls under the responsibility of the web development team.  
For those hoping to launch a career as a Web Developer, many one-year certificate programs offer students instruction in popular coding languages such as HTML, CSS, and JavaScript. Additional classes in SQL, C#, and the .NET Framework might also be on offer to those seeking to broaden their knowledge foundation and increase potential work opportunities.
What can you expect from a career in the field?
Due to the high demand for Web Developers all over the world, those who are committed to keeping their skills fresh can enjoy long-lasting and lucrative careers in code. With web development jobs expected to increase by 13% by 2028–outpacing average job growth–those with the right skills can pick and choose from a wide variety of work styles, whether freelancing, consulting, or full time in salaried positions. With enough years of experience under your belt, you'll be ready to take on Senior Developer positions, perhaps even progressing to Technical Director or CTO.   
Median pay:

$58,526 per year

Top pay:

$87,000 per year 

USP:

Very sought-after skills in a world that is becoming increasingly digitized 
Ideal for: Solutions-oriented people who love to learn

As we begin to come out the other side of a global pandemic, experts predict that the demand for in-person events –albeit events which look slightly different to a pre-Covid world–is likely to see huge growth. If 18 months of staying at home has you yearning for a job that brings people together again, then a Conference and Event Planner one-year certificate program could be the perfect course for you.
Conference and Event Planner programs seek to educate students in the systems, processes, administration skills, and practical tools they will need to organize and run high-profile business and social events. A great choice for outgoing and organized people who like to be social, programs tend to provide a solid introduction to planning and coordinating event logistics, as well as help students hone in-demand skills such as negotiating, communication, customer service, leadership, and problem-solving.
What can you expect from a career in the field?
Although sometimes challenging, a career in event planning can also be extremely rewarding. As well as the personal satisfaction that bringing people together can provide, event planning offers strong career growth potential and high salaries for those who are dedicated to it. Those with an entrepreneurial spirit and a love of technology will thrive in this new landscape where demand for live streaming for in-person events is likely to be very high.
Median pay:

$66,249 per year
Top pay:

$81,000 per year
USP:

You'll learn many transferable skills applicable to salaried positions, entrepreneurship and freelancing  
Ideal for:

A people-person who loves to host, can troubleshoot in a crisis, and pays attention to the details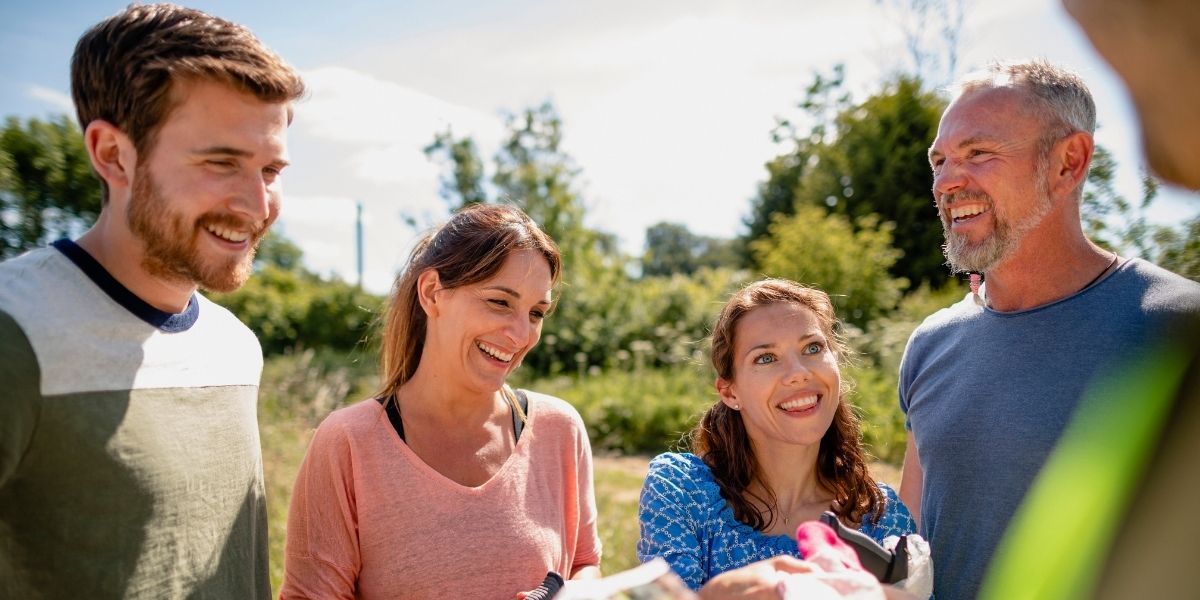 A passion for helping people might lead you to consider a career in Community Service Work, and with the Canadian healthcare industry facing a growing shortage of well-trained personnel, there is currently a huge opportunity for those with the right education to launch long-lasting, varied, and fulfilling careers in the sector.
A course in Community Service Work is likely to include many sub-programs to make sure you graduate with the diverse skill set that is often required to thrive in this role. Skills such as office and computer skills, case management, report writing, and sociology. The majority of training programs will also include a substantial amount of hands-on work experience so that students can get a real feel for the specifics of different roles in the sector before they start applying for their first positions in the field. 
What can you expect from a career in the field?
Graduates of a one-year program in Community Service Work have a wide range of industries to choose from when it comes to future career prospects and specialization. Youth centers, residential care facilities, outpatient care centers, rehabilitation services, and many other community-based services all require skills in this area and provide a range of roles for those with the right certification who wish to make a positive impact on the lives of others. 
Median pay:

$31,200 per year

Top pay:

$62,400 per year 

USP:

A blend of learning office skills, human psychology, and community support training 
Ideal for: Caring individuals who want to improve the quality of life for others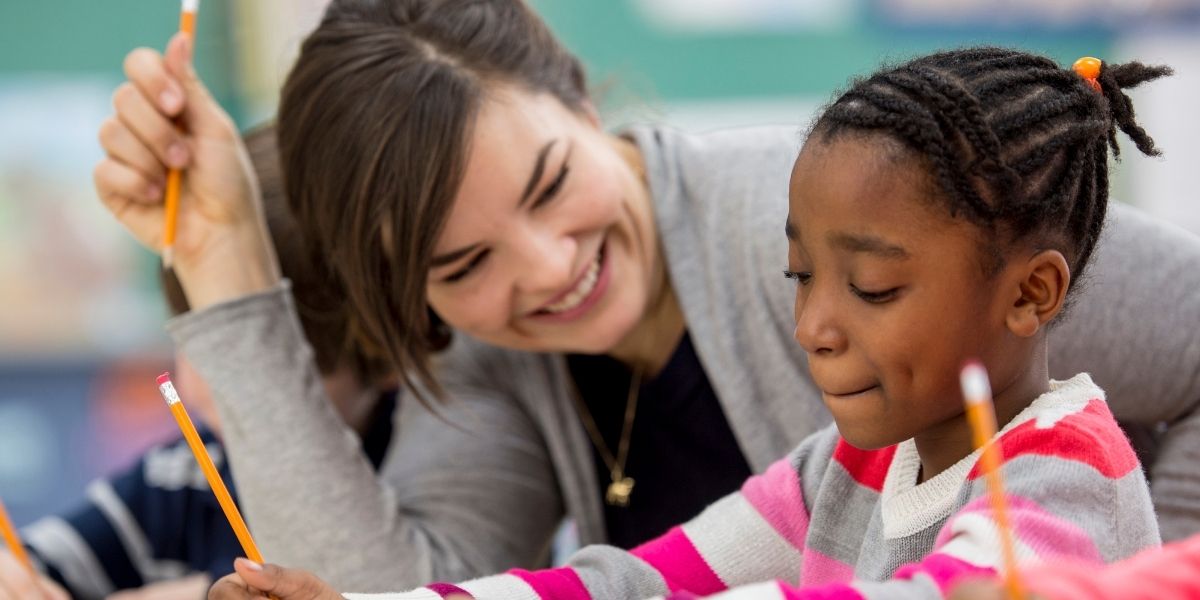 Educational Assistants (also known as Teaching Assistants) assist teachers in delivering instruction and provide children or students with direct educational support. 
For those wishing to embark on a career as an Educational Assistant, a one-year certificate program provides students with guidance in the various disciplines, theories, and best practices needed to support and assist a successful classroom environment. Courses provide training in the learning processes of children, effective teaching techniques, and classroom organization. Many programs will also take students through the roles Educational Assistants might play in relation to children with different special needs.  
What can you expect from a career in the field?
Employment opportunities for graduates of an Educational Assistant program can be found in many venues, such as public and private elementary and secondary schools, special schools, nurseries, and treatment centres. Many who start their careers as Educational Assistants progress to becoming School Teachers, Special Needs Teachers, or Childcare Workers once they have undertaken additional training. 
Median pay:

$49,355 per year

Top pay:

$52,489 per year 

USP:

A great entry point to a career in education
Ideal for: Those with a strong interest in education who possess a supportive attitude
For those with a passion to work with people, a career as a Dental Administration Assistant is both varied and rewarding. Whether greeting patients, scheduling appointments, following up on inquiries, or processing new patient information, this is a job that requires patience, quick-thinking, discipline, and diplomacy in abundance. 
A one-year Dental Administration Assistant certificate program covers both the office skills and dental health administrative knowledge required to succeed in this career. Students learn the skills needed to use different operating systems and databases, as well as customer service essentials required to support patients and other healthcare professionals in different dental practice environments.
What can you expect from a career in the field?
A one-year certificate program to become a Dental Administration Assistant will prepare you to work in a hands-on administrative and support capacity in a wide variety of dental settings, including the nine types of dental offices. Many Dental Administration Assistants move into Dental Office Manager positions once they have a few years of experience. 
Median pay

: $39,000 per year 

Top pay:

$53,441 per year

USP:

A course that will prepare you for multiple health work environments 
Ideal for: Highly organized people who interact with diplomacy and a positivity

If you're the happiest tinkering with complex systems, and the thought of a varied, technical career in utilities excites you, then training in Power Engineering might be exactly the right career move for you. With the demand for skilled Power Engineers growing, there are exciting roles to be found in the oil, mining, manufacturing, power generation utilities, and many more.
During a one-year program, Power Engineering students are expected to develop the knowledge and skills to operate and maintain equipment found in industrial settings and steam-generating facilities. Many courses teach these skills through extensive coursework and rigorous exams, with lab time and work placements providing a practical element to the training.
What can you expect from a career in the field?
Many graduates of a Power Engineer program land roles as Power Engineers and Power Systems Operators in a variety of settings, including power generation plants, electrical power utilities, manufacturing plants, hospitals, and universities. 
Median pay:

$61,445 per year 

Top pay:

$85,020 per year

USP:

Great combination of hands-on skills, combined with extensive and lifelong learning

Ideal for:

Those who want to play a role in the future of energy
A problem-solving and creative mindset, combined with an eye for practical solutions are essential traits for a career in carpentry. As a Carpenter, you'll be working with your hands, as well as the latest tools and equipment, using your skills to craft and build both interior and exterior foundations, finishes, and accessories alone and as part of larger construction teams. 
With a solid work ethic, a one-year certificate program in Carpentry will give you the basic training you need to apply for your first job in the field. Most courses combine theory classes with carpentry shop work as well as work placements, enabling you to not only build the practical skills you'll need to succeed, but also providing you with a good knowledge of math, safety hazards, and construction documents which will all be necessary for you to excel in the role. 
What can you expect from a career in the field?
While most graduates of a one-year certificate program in Carpentry start working in a range of different construction jobs, the career of a Carpenter doesn't end there. Not only are the opportunities for Carpenters varied, but for those who continue up the career ladder there are supervisory, management, sales, and teaching positions available too.
Median pay:

$48,330 per year

Top pay:

$63,050 per year

USP:

Carpentry skills are in demand in numerous construction jobs
Ideal for: Those who love to work with their hands and enjoy seeing the fruits of their labor

Content strategist
With the explosion of online marketing, demand for Content Strategists is at an all-time high. A Content Strategist's role is to develop a strategy that aligns with both the company (or client's) business goals and the customer's needs. They do this by planning high-quality, relevant content that provides intrinsic value to the reader. 
A course in Content Strategy is likely to address all aspects of the content lifecycle, from creating and curating content to conducting content audits, and making holistic, strategic recommendations for content based on rigorous analysis. Students of a Content Strategy course will learn about planning and strategy, as well as the latest tools used by industry experts to run tests and evaluate content to ensure the impact of a company's content campaigns. 
What can you expect from a career in the field?
Most content strategists begin their careers in marketing teams, but from this starting point, there is extensive room for growth. While some move towards Digital Marketing Management, others specialize in SEO or SEM. There is also a growing number of freelance Content Strategists who advise clients and help them reach their business goals. 
Median pay:

$63,500 per year

Top pay:

$79,518 per year

USP:

You'll learn a combination of highly-sought-after skills applicable to numerous well-paying careers in digital marketing

Ideal for:

Those with an analytical mindset who want to make an impact
Conclusion
We hope we've sparked your interest with our rundown of the lucrative careers available when you take a one-year certificate program. Whether your passion lies in helping others, using your hands, engaging your analytical skills, or using your creative brain, there are courses available for every skill set, interest, experience level, and career you can think of. 
Take a look at some of the courses we've outlined here, and see if there's a one-year certificate program that will help you get your foot on the ladder of the career that you've always wanted.