Welcome to AOLCC Fort Erie
Have Questions?
Chat with an admissions advisor about our programs, locations and funding opportunities.
Experience Excellence in Education with AOLCC's Fort Erie Campus
Academy of Learning Career College in Fort Erie offers over 30 diploma and certificate programs, so you can choose the career that's right for you. Located in the heart of the Niagara region, we specialize in a wide variety of high-demand fields, including Accounting, Business, Community Support, Healthcare, and Information Technology.
Experience the Academy of Learning difference through individual assistance, practical experience, and a friendly learning environment. Enrol and be one of our many successful graduates today!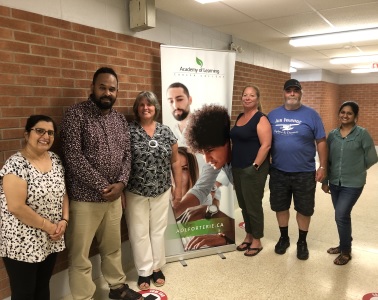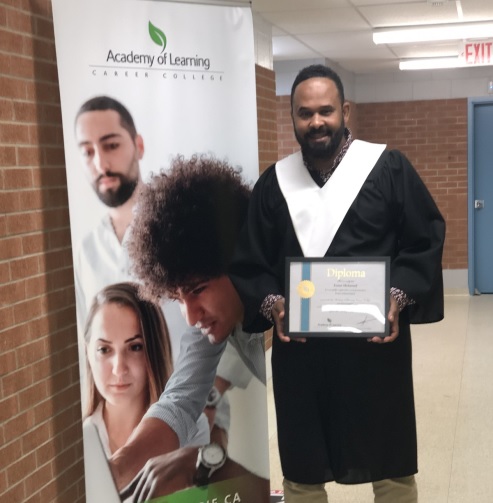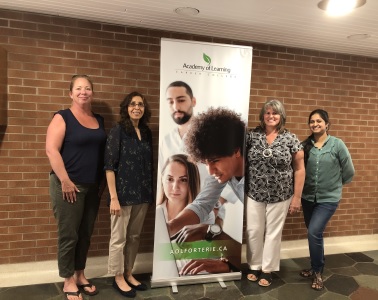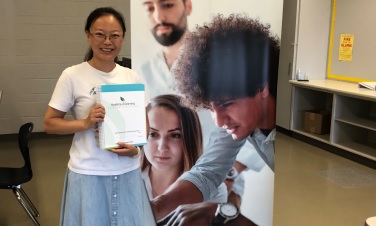 Personalized Learning and Community Support in Fort Erie
Academy of Learning Our dedicated learning facilitators provide one-on-one help, so you can receive the support you need to excel in your future career. Additionally, our staff maintains strong relationships within the community to share new training and job opportunities.
We also offer financial aid to those that qualify:
Better Jobs Ontario: Funding for individuals who have been laid off and require retraining to achieve their educational and career goals.
Canada Ontario Job Grant: This grant provides opportunities for employers to invest in their workforce, with help from the government.
Education Line of Credit: This line of credit provides students with access to funds while attending school.
Payment Plans: Schedule an appointment at our campus to discuss a payment plan that works with your lifestyle.
Contact us and start working towards your new career today!
How to Find Us
AOLCC Fort Erie is situated at 474 Central Ave, Fort Erie, ON, L2A 3T7. For inquiries and admissions, you can reach AOLCC Fort Erie at 289-599-2940 or email us at [email protected]. Our dedicated staff is available during regular business hours (Monday to Friday at 8.00am – 5.00pm) to assist you with any questions or concerns you may have.
Get to Know Our Campus
Meet the incredible team at Academy of Learning Career Fort Erie, Ontario, dedicated to your success!
Ashya, our Admissions Officer, is your friendly guide to help you navigate the exciting journey of starting your education at AOLCC.
Angela and Julie, our amazing Learning Coaches, are your partners in education. With their extensive knowledge and experience, they'll provide you with the support you need to excel in your studies.
Pam, our exceptional Student Success Manager, is the secret behind our students' achievements. She's dedicated to ensuring that your academic and personal development are always on the right track.
At Academy of Learning Career College, our team's passion is to see you succeed. Join us and experience the outstanding support and expertise that sets AOLCC apart. Your success is our priority!
Schedule Campus Tour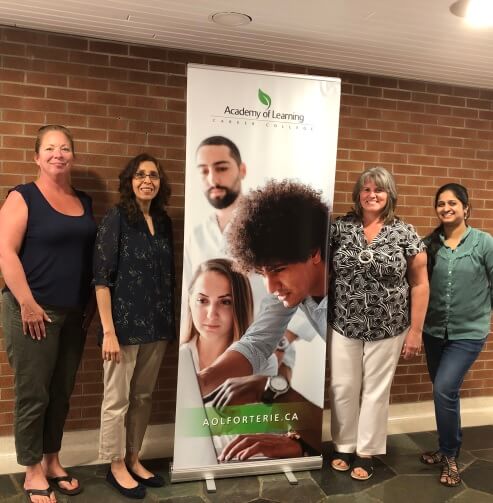 Features and Benefits
Tailored Learning Approach

We've shifted our focus from teaching to emphasizing individualized learning. Our Integrated Learning™ System is versatile and effective, catering to your specific learning needs.

Skill-Based Progression

Each lesson comes with a clear objective, assessing your comprehension of the content. If you're not fully confident in a lesson, you can review it before advancing.

No Special Skills Required

Your existing skills are a starting point – we'll tailor your learning to your level. Academy of Learning Career College equips you with the necessary learning tools.

Immediate Start

No waiting – you can begin your learning journey right away.

Learn at Your Pace

The exclusive Integrated Learning™ System lets you progress within your own flexible timeframe. You're not required to keep up with other students' pace.

Effective Experiential Learning

Research confirms that hands-on learning leads to better retention. While we remember 30% from hearing, and 40% from seeing, doing boosts memory to 70%.

Personalized Guidance

Trained Learning Coaches offer individualized support and guidance throughout your learning journey.

Flexible Timetable

Never worry about missing a class or falling behind. If you need to skip a lesson, you can easily make it up at a later time.

Comfortable and Supportive Setting

Our learning environment is welcoming and free from classroom pressures. No need to feel intimidated or competitive – we ensure a safe and friendly atmosphere for all learners.
Frequently Asked Questions
Admissions
(3)
How do I apply for Canadian career college?
It is a simple process with Academy of Learning Career College:

Visit the "apply to study" section on Academy of Learning Career College's website.

Fill out your details.

Choose the program and campus that align with your preferences.

Click "Request Info," and one of our representatives will reach out to you within 48 hours.
How can I afford to go to a Canadian career college?
At Academy of Learning Career College, ensuring accessible education funding is a priority. Our knowledgeable admissions representatives are dedicated to helping you explore a variety of funding options, including payment plans, loans, provincial student assistance, and sponsorships. Collaborating with you, they'll pinpoint the best fit, crafting a customized plan to ease the financial aspect of your educational path.

Tailored payment plans are available to suit your preferences, offering payment options like post-dated or certified cheques, Visa, and cash. Beyond traditional bank loans, students can explore diverse financing channels from various financial institutions or provincial student assistance programs, provided they meet the prerequisites.

For eligible students, sponsorship avenues are attainable through employers or external organizations. Aspiring sponsored students must connect with the relevant agency for approval, each with distinct application procedures.

Academy of Learning's Admissions representatives offer additional insights to guide your educational funding decisions. This proactive approach paves the way for a smoother academic journey and reduces the likelihood of challenges like student loan defaults.
How long do career college programs take to complete?
The duration of Canadian career college programs can vary, and are influenced by the program's concentration and the level of education it offers. These timeframes can range from a few months to over two years, contingent on the specific program and field of study.
General
(3)
I am older than the typical student. Will I fit in?
Absolutely! In fact, we identify these individuals as 'Adult Learners' and are a substantial part of our student community. At AOLCC, our emphasis lies in establishing a safe and supportive atmosphere, ensuring your learning journey is comfortable and fulfilling.
Can I work and go to school at the same time?
Certainly! Every program offered by AOLCC has been crafted to fit seamlessly into your hectic schedule. Our methodology is adaptable, empowering you to adeptly handle your professional and personal responsibilities without any compromise.
Can I attend a career college if I haven't obtained my High School Diploma or GED?
Absolutely. Those interested in joining Academy of Learning without a Grade 12 diploma (or its equivalent) will need to undergo an entrance exam as a 'Mature Student.' The ultimate determination will be made by the College Director.
Fun Facts
Fort Erie hosts the annual Friendship Festival, celebrating the strong relationship between Canada and the United States. The festival features live music, entertainment, food, and a spectacular fireworks display, drawing crowds from both sides of the border.
Fort Erie is famous for the Fort Erie Race Track, which is one of the oldest horse racing tracks in Canada. It was established in 1897 and continues to host exciting horse racing events.
Fort Erie is home to the Peace Bridge, a significant international crossing connecting Canada and the United States. It's an iconic structure and a crucial link for trade and travel between the two countries.
This community within Fort Erie was once home to a famous amusement park called Crystal Beach. While the amusement park is no longer operational, the beautiful beach and crystal-clear waters make it a popular summer destination.
For wildlife enthusiasts, Fort Erie offers Safari Niagara, a nature and wildlife park. Visitors can enjoy up-close encounters with animals, bird shows, and family-friendly activities.