What is Event Planning?
Meetings, events, and conventions are one of the fastest growing segments of the economy and embrace multiple aspects of all industries. Event planners are the professionals who help individuals and organizations arrange details for large events like meetings and conferences. They consult with their clients to determine what they need and locate and contract with vendors like venues and caterers. Event planners must work within a budget and make sure that everything goes according to plan on the day of the event.
As an event planner, your business may range from as small as a backyard birthday party to as big as a major conference attended by hundreds of people. Large events like conferences and conventions can attract thousands of attendees and event planners must work out logistical details like registration, check-in, lodging, transportation, and event schedules so that all attendees are satisfied.

What Kind of Training Is Needed?
While much of the training that event planners receive comes on the job, most professional event planners obtain diplomas or certificates in hospitality management, event planning, business, or communication.
At Academy of Learning Career College, our Conference and Event Planner Diploma Program is designed to prepare students for careers in the fast-paced and exciting world of conference and event management. This program appeals to individuals who are charismatic, outgoing, energetic, and entrepreneurial, as the Conference and Event Planner plays a dynamic role within any organization. Its objective is to expose students to a broad range of knowledge and processes, administration skills, and practical tools that will assist them in addressing situations that arise within a conference and event planning-related career. The program provides the skills to progress into higher-level positions, given the proper combination of skills, experience, personal attributes, and additional training.

Create A Career Action Plan
Before you start, you need to know what type of events you want to plan and who your customer may be. Think about how you can reach your potential customers effectively and who your competitions are at the moment. Researching the answers to those questions will help to narrow down your business to a specific niche, and help you come up with an effective marketing strategy.
Next, take the time to write down your business goals. Figure out your business structure, your expense structure as well as your pricings. Establishing a fee schedule makes you appear professional and helps keep your income consistent. Having monthly, quarterly and annual business goals gives you a place to focus as you're establishing your business.

Gain Event Planning Experience
Many event planners start out planning smaller events, such as private parties, meetings, or forums, for small organizations. To start an event planning career, you also may enter the field in related occupations, such as catering coordination or guess services positions to build experience and advance to a planner role.
You also need to develop your skills in multitasking and organizing large amounts of information and tasks. Project management skills and software, as well as data processing skills and software may be helpful in keeping your clientele organized and on track with different timelines.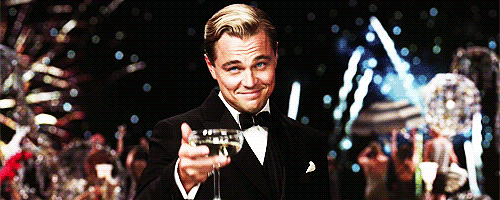 Create a Strong Business Profile
As a event planner, you need to package your skills and experience by creating a professional business profile. You could add special occasions you planned for friends or events you've planned commercial organizations in the past to your profile. Create a portfolio with photos and ask the event hosts to give you a written recommendation. Once you've gathered all your work in a portfolio, you can show your clients what you've got, and show them that you're the best planner for them with proof.
As the largest career college in Canada with 50 campuses across the country, Academy of Learning College attributes the growth in our success to identifying the gap between the formal education available and the realities of the working world. We fulfill the needs of learners by developing customized programs for each student while meeting the requirements for convenient and effective training at an affordable cost. Browse our program list by province and find the best program that suits your needs!