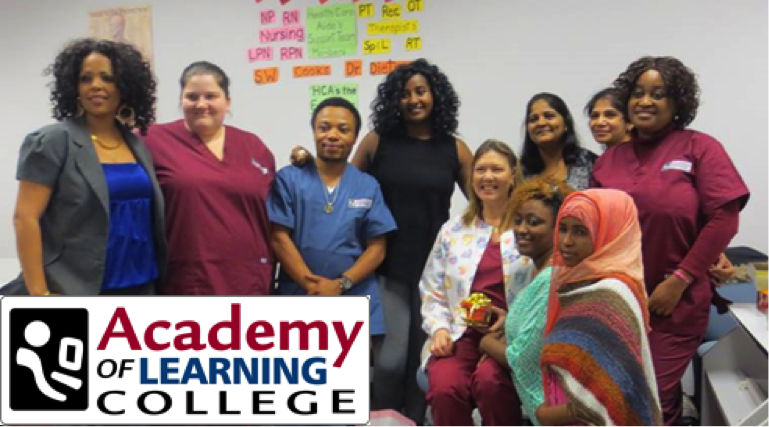 There's no better time to get certified for a career in healthcare support. The national scene has shifted with Canada's aging population, creating a rapidly growing demand for up-and-coming medical professionals. Skilled workers are now needed to support senior citizens, administer new technologies, and replace the large number of professionals preparing to retire.
British Columbia's healthcare career outlook is particularly promising. According to the Canadian Occupational Projection System (COPS), people with skilled training in medical support can find secure employment in BC's thriving healthcare sector for years to come.
Read on to learn how you can be a part of British Columbia's expanding healthcare industry:
British Columbia Needs Practical Nurses
According to COPS, employment prospects for practical nurses are high across the province. This is largely due to the strain on today's geriatric support field, with baby boomers beginning to reach their golden years. Practical nurses are now finding secure, full-time employment in British Columbia's various hospitals, long-term care facilities, and private surgical clinics.
Training offers you the modern knowledge and technology you need to become a Licensed Practical Nurse (LPN) in accordance with the College of License Practical Nurses of British Columbia (CLPNBC). If you choose to lend your time and skills to this profession, you'll be welcomed into an advanced professional environment under the direct supervision of a registered nurse, physician, or other healthcare specialist.
Practical nurses are trusted to deliver specialized care to patients at every stage of life – filling a beloved and essential role in their communities.
Administrative Assistants Drive the Healthcare System
Healthcare assistants and medical administrative workers are hired on the front lines and behind the scenes of every clinic, lab, and office in British Columbia.
Healthcare assistant career training has become crucial to ensuring the aging population its best possible quality of life. Training programs teach students to provide skilled and compassionate personal support services within hospitals, long-term care residences, and individual homes.
Today's healthcare units are also being run by medical assistants trained in a full range of computer and office skills. Using modern software applications, management, accounting, expert customer service and more, they connect patients with meaningful medical resources.

Community Service Workers: Bettering BC
Graduates of Health career college in British Columbia are an important part of a healthy, well-rounded province.
Keeping BC beautiful is about more than just filling cavities and administering stitches. Communities from the North Coast region to the Okanagan need trained specialists to help support their most vulnerable populations. And for those battling addictions, the struggle requires extra support.
Addictions worker certification can give you the tools to help people suffering from addictions in your own neighbourhood. Programs provide students with the base knowledge, skills, and work experience to become permanently employable in this specialized career within the community service work industry.
You can gain critical insight into addiction prevention and treatment, and an understanding of how behaviour and society impact the use of drugs – from caffeine and tobacco addictions to pharmaceutical abuse and the overuse of natural supplements.
The Government of Canada Job Bank ranks this career path as having significant employment growth throughout the province, giving it (and the other careers on this list) a score of "three out of three stars" for the most promising outlook possible. Secure, rewarding careers in healthcare support are ready and waiting for those with the right training to take them on.
 
Are you interested in pursuing one of these healthcare careers in British Columbia? Visit the Academy of Learning College for more information or to speak with an advisor.