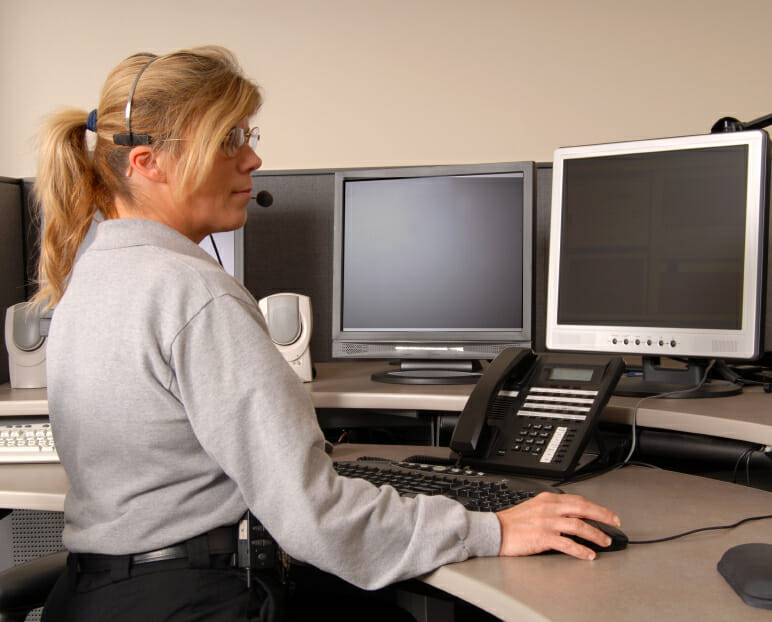 The explosive growth of the information technology (IT) field in recent years is unparalleled. According to The Economist, it is likely that there is nearly one personal computer (PC) for every person in North America! It's safe to say that those employed in sectors that provide support for computer owners—help desk support analysts—can look forward to an exceedingly high rate of job security and lots of room to grow in an exciting and expanding field. In fact, the information and communication technology sector employs over 1 million Canadians. One of the most rewarding positions in IT is that of a help desk support analyst, which assists fellow Canadians in keeping their computers up and running.
Hoping to break into the IT field or advance in your current career?  Read on for 4 characteristics that make a help desk agent successful.
1. Help Desk Analysts Possess Great Oral and Listening Skills
Once you start your help desk analyst career, you'll notice that the majority of clients you will serve are friendly and nice. However, you will also most likely encounter some clients who may be in distress due to their computer issues. In such cases, it is very important to keep a calm tone of voice and provide instructions clearly as you use your computer expertise to walk clients through their concerns patiently. If you sound calm, the client will likely mirror this composure, making finding a solution for their issue a whole lot easier.
2. Team Work is Essential in an Information Technology Career
Effective teamwork requires great listening skills and the unified commitment to the goal of helping customers work through their computer issues. Throughout your adult education in help desk analysis, you will learn that working effectively as a team is a crucial component of excelling in an information technology career. IT employs a very diverse range of interesting individuals from different backgrounds and holding different skill sets that must work collectively to solve client's problems. You will certainly get to experience this diversity at Academy of Learning College (AOLC).
3. Attention to Detail Earns Companies' Attention After IT School
A keen attention to detail is something you will graduate with once you've earned an information technology certificate. When listening to clients and customers over the phone you will be receiving a lot of information at once, and even the seemingly unimportant details could lead to a solution, so it is imperative that you keep your ears trained attentively on the client's voice.
4. Adult Learners at IT Schools Learn Software Quickly
Whether you're inexperienced with software or not, a flexible and supportive training program at an IT school like AOLC can walk you through the basics of software troubleshooting, allowing you to pursue a more rewarding career or advance into higher positions in your current career. When earning a help desk support analyst diploma, adult learners will become certified in programs ranging from Windows 7 to CompTIA A+. It's not difficult to get started with CompTIA A+ certification, and AOLC provides both the soft skills and the hardware training to make learning a breeze.
A+ certification is an entry-level certification that fosters and confirms adult learners' foundational abilities to maintain, install, customize and operate personal computer systems. Many people who receive this experience earn pay raises or new employment opportunities very quickly after certification.
Are you interested in pursuing training at an IT school?
Contact Academy of Learning College to speak to an advisor today!