Unsure of what's in store for your future? You're not alone! Most people (even adults) don't have a clear understanding of what they want to do. That's not something to be discouraged by, however. Your career goals may just need a little effort to figure out.
Here a few tips to help you find a fulfilling career path.
1. Think about what energizes and excites you.
"Choose a job you love and you will never have to work a day in your life." -Confucius
While passion isn't the only thing you need to be happy with your career, many people believe that it's still important because it helps you keep going even when times get hard.

Make a list of your passions. Start out by identifying the things that matter to you most: What do you care about? Are there issues that you are important to you? Do you love helping people? Do you love computers? Does art excite you? Think about the things that make you feel good or give you a sense of accomplishment.
2. Find what you're good at.
Take inventory of your strengths and talents. Are you good with numbers? Do your friends rely on you for organizing outings? Are you good with kids? Then go ask your family, friends, teachers, and classmates what they think you're good at—You may discover talents you never even knew you had!
Still don't know what your talents are? The Internet is filled with career assessment and personality tests. A good one to start is the Myers-Briggs personality test.

3. Explore your options.
We all know the popular careers available to us—doctor, lawyer, teacher, etc. However, the job market is so much more diverse. Consider options that you may not have thought about before: Immigration Consultant Diploma, Conference Planner, Social Media Marketer, Chocolatier, etc. There's a job for everything!
4. Try an internship.
An internship could be a great way to test out an industry or type of career. Even if it doesn't work out, you can gain other transferable skills and help build your network.
5. Get a mentor.
A mentor can help you make sure you're on the right path and stay course. They've been through this process before and will be able to use their past experiences to guide you through some of your toughest challenges.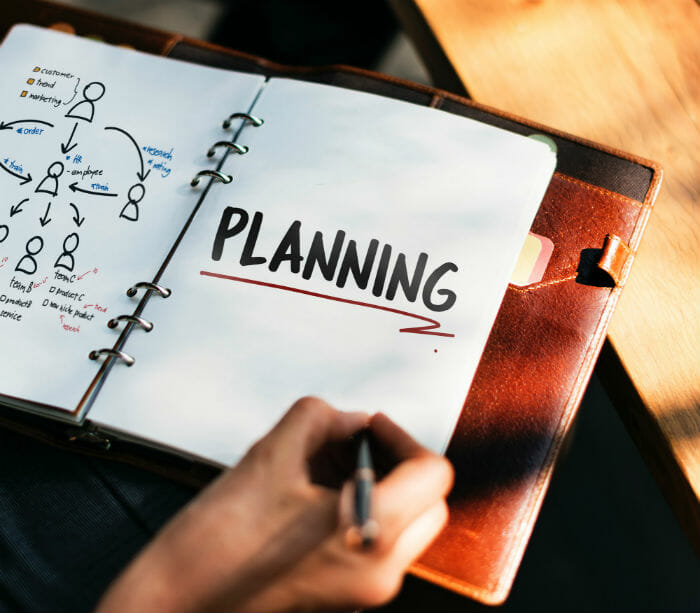 6. Make a career plan.
Now that you've done your research, it's time to map out how you will get there. By developing a career plan, you can figure out all the milestones, skills, and training you need for your chosen career.
What internships will help you succeed? What schooling or on-the-job training should you apply for? How will you fund all of this? It's important to think through these things, so decision-making will be easier in the future.
7. Stay flexible.
No matter how planned out you are, you're guaranteed to endure a few hiccups, setbacks, or even complete derailments to your plan. Don't let these discourage you and adjust your plan as you go. Stay flexible and stay optimistic.