An Immigration Consultant is a professional who provides support, advice, and legal help to people who wants to come to Canada for study, work, travel, or business purpose or immigrate to Canada and obtain Canadian citizenship.
The Immigration Consultant is responsible for providing the client with advice and guidance on how to obtain the required documentation and complete this process smoothly. The Immigration Consultant must work within strict deadlines and communicate with authorities and the client consistently via email, face-to-face meetings, or telephone. Most importantly, the Immigration Consultant must have a strong understanding of immigration procedures as well as any related legislation. Here are the 5 most important qualities every successful immigration consultant must have: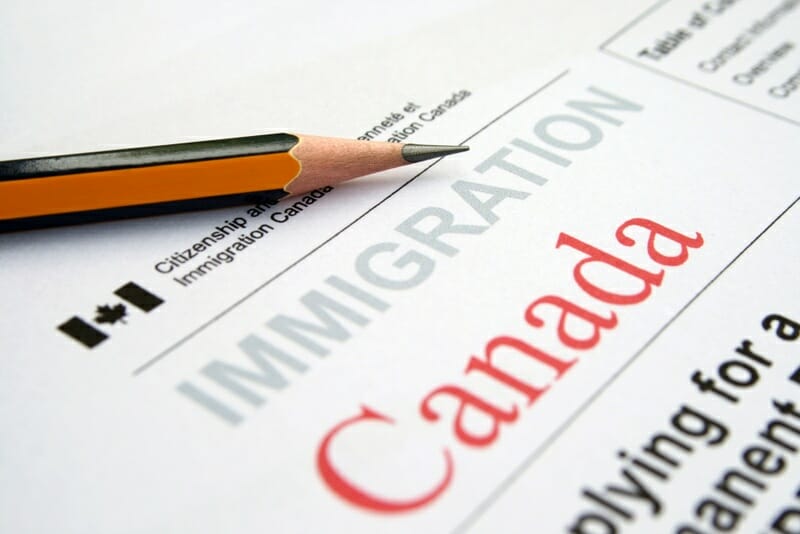 Knowledge of Canadian Immigration Law
All immigration consultant candidates must be familiar with Canadian immigration and refugee law, as well as pass the Full Skills Examination hosted by the Immigration Consultants of Canada Regulatory Council (ICCRC). All immigration consultant candidates are expected to complete a professional training program at an accredited post-secondary institution, and complete the program in accordance with the standard set by the institution.
These training programs are designed to prepare students for a wide range of opportunities within the immigration consultancy field. The accredited Immigration Consultant Diploma program prepares students to write the Full Skills Examination administered by the Immigration Consultants of Canada Regulatory Council (ICCRC) to obtain their Regulated Canadian Immigration Consultant (RCIC) designation. Regulated Canadian Immigration Consultants (RCIC) are able to work and practice across Canada as well as in other countries
Outstanding Communication Skills
Good communication skills can cut through mountains of information that flood the clients in the complex immigration process. To become an Immigration Consultant, you must have strong communication and negotiation skills as the job is centered on communication with the client, team members, and government authorities.
A friendly interpersonal connection with people is the key to building trust with your clients. Your clients could come from a variety of national, cultural, educational, and religious backgrounds, you must be sensitive to your client's comfort zone. You need to understand the context of your client's portfolio and find the best communication channel to explain the procedure and work alongside your clients. Using your knowledge to everyone's advantage while adding on a personal touch will help you stand out as the most trustworthy and reliable consultant.

Proficiency in Second Languages
To be an immigration consultant in Canada, you must be fluent in English, and preferably be able to communicate in another language in order to help clients from various backgrounds.
In the course of your job, you will interact with people who speak very little to none English. Speaking a second, or third language could be an important asset and open up a huge opportunity window for you. To improve your second language fluency, you could practice with people in your local community who speak the language you intend to learn or take on a language course to systematically acquire new language ability.

Obtain A Proper Education
As an immigration officer, you will be required to read and understand the laws that you enforce. To be qualified, you should complete a professional training program whether at a university, a college, or a vocational institution.
At Academy of Learning College, our Immigration Consultant Diploma program help students learn both the theoretical and practical aspects of the profession required to advise and represent potential immigrants before Citizenship and Immigration Canada, the Immigration and Refugee Board, and the Canadian Border Services Agency. To this effect, the program curriculum provides students with the various aspects of immigration law and rules of professional conduct. The program also aims to educate students in the skills necessary to apply this knowledge to represent clients and operate a successful immigration consultancy practice.
Regulated Canadian Immigration Consultants (RCIC) are able to work and practice across Canada as well as in other countries. Graduates of the Immigration Consultant Diploma program may also find employment within immigration practices of law firms, immigration consulting firms, and government agencies.
Ability to Teamwork
Whether you run your own immigration consulting company, or you work as a member of a consulting team, teamwork is essential to your success. Immigration consulting involves a large amount of workload which needs to be completed by multiple roles of the team. As an Immigration Consultant, you must be motivated, energetic, and able to work as a part of a team.
Teamwork is all about being able to operate smoothly and efficiently within a group. As a member of a consulting team, the nature of your work requires you to obtain the ability to compromise and establish a positive relationship with other members, the ability to encourage and inspire other members, and the ability to communicate and interpret effectively with other team members.
As the largest career college in Canada with 50 campuses across the country, the Academy of Learning College attributes the growth in our success to identifying the gap between the formal education available and the realities of the working world. We fulfill the needs of learners by developing customized programs for each student, while meeting the requirements for a convenient and effective training at an affordable cost. Browse our program list by province and find the best program that suits your needs!