Our economy's resources, finances, and security systems are entrusted to those who choose to pursue information technology training. More and more, Canadian businesses are relying on information technology (or 'IT') professionals to keep their operations running smoothly.
Because IT involves the storing, retrieving, and sending of information, IT professionals can find work in a wide range of professional workplaces. Service Canada shows IT training graduates being hired in industries as diverse as manufacturing, public administration, wholesale and retail trade, finance, and insurance. Canada's largest businesses and corporations are even beginning to employ entire IT departments, designed to upkeep their software and hardware.
If you're detail-oriented and enjoy working with your hands, the right training can make you eligible for employment in one of these lucrative positions. Here are 3 reasons why today's businesses are looking for skilled IT professionals.
1. IT Training Grads Help Businesses Keep Track of Online Interactions
Information technology makes it easy for today's businesses to function on a global level. For example, through IT, businesses like Amazon connect consumers with products and services. With just a few clicks of the mouse, these consumers submit their orders for products to businesses around the world. Information technology instantly communicates these orders to the businesses and their suppliers, setting the product delivery's wheels in motion.
Businesses are made and sustained on this delicate supply and demand balance, which can now be operated and monitored through information technology. IT professionals help businesses keep supply and demand systems up to speed with today's eager consumers—who expect their products delivered more quickly and efficiently than traditional offline methods would allow.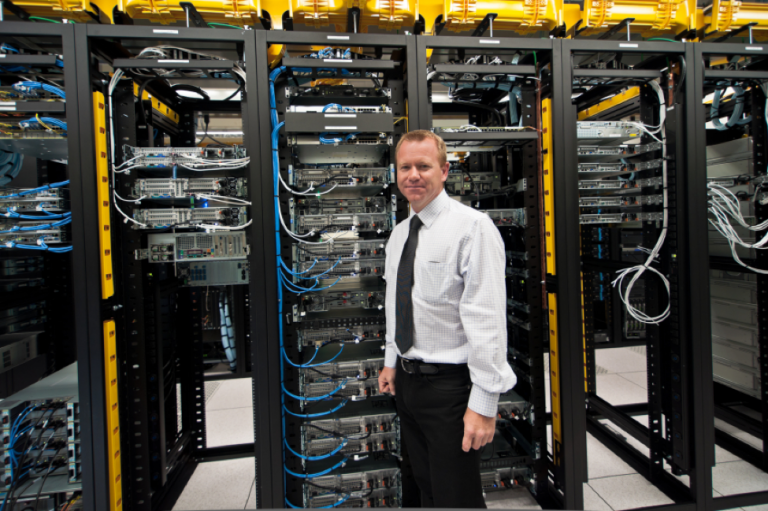 2. IT Training Helps Businesses Safely Share Important Financial Information
Information technology has also made it faster and easier than ever for businesses to conduct quick and reliable financial interactions. And with so many transactions and information stored online, safety and security are indispensable. Using passwords, encryption, and digital data organization, IT ensures a business' private information can only be accessed through certain channels (and only by those who are authorized).
"Considering these trends," states Service Canada, "the number of computer and network operators and Web technicians should increase significantly over the coming years."
Whether sending money to investors or receiving money from consumers, today's businesses rely on information technology college grads to keep the digital channels for these interactions functioning safely. That's why along with career-specific training in network administration, PC support, and help desk IT support, AOLC offers an IT security specialist certification at select locations.
3. IT Training Grads Help Businesses Boost Productivity & Profits!
Businesses are more cost effective with the help of professionals with IT training. Because IT professionals are able to streamline a business' tech operations and to solve tech problems as they arise, the most complex data entry and analysis tasks can be completed quickly and efficiently.
Gathering market intelligence, managing information databases, and using technology for effective product development planning are cited by industry insiders as major benefits of IT support in the business world.
Producing quality products and services, communicating with clients or amongst themselves through email and web chat, and being open for business around the world is all made faster (and therefore, more cost-effective) through reliable IT support.
"Other areas, such as customer service, accounting, and administrative support have also seen an increase in employee productivity," explains Tony King of Mills Office Productivity, through IT departments that allow them "to provide data entry functions or review automated reports."
With a business scene that relies so greatly on IT experts, there's no better time to launch the fulfilling IT career you deserve.
Are you interested in pursuing information technology certification?
Visit AOLC to see how we can help you get started!