At Academy of Learning Career College (AOLCC), our students come from all walks of life. Each brings a variety of life experience, talents, and backgrounds and we couldn't be any prouder of all their accomplishments! This post was adapted from the original published on Nanaimo News Bulletin.
In her early-50s, Jolene Swanson faced a problem. Working as in-home support with seniors was rewarding, but her career was stalled when the physically demanding aspects of the job started to strain.
"I was scared to death to have to re-train."
Despite her fears, Jolene took the leap and enrolled at the Academy of Learning Career College – Nanaimo (AOLCC) in British Columbia. In just nine months, she earned her Community Support Worker diploma and credits AOLCC's exclusive Integrated Learning System for making it easy to succeed due to it flexibility.
Practicum turns into dream job
Now, Jolene works for a Parksville non-profit coordinating counselling for low-income adults and nutritious meals for seniors—the same organization that she chose to do her practicum during her diploma program at Academy of Learning Career College.
She hadn't worked in an office since 1999, so Jolene appreciated the Microsoft Office training. With her newly-acquired skills, her colleagues were turning to her for help with Microsoft Office tasks!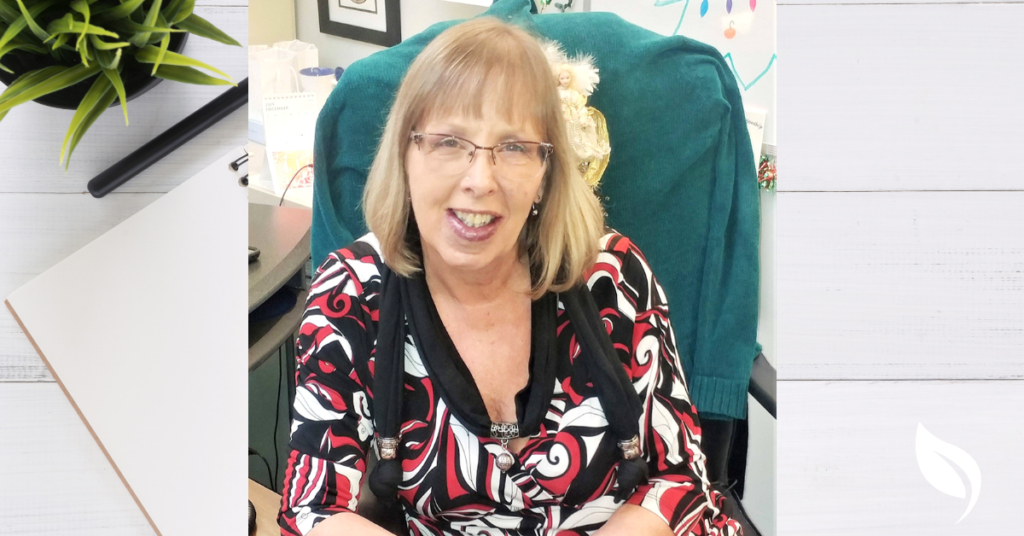 That transition didn't happen right away since the non-profit where she'd done her practicum didn't have any openings when she graduated. However, thanks to her education, she found other work at an extreme weather shelter. She says:
"I wouldn't have qualified for that job at all without my diploma."
In the spring her dream-job opened up, and Swanson went for it and landed it!
"Community Support is important work, and it's a versatile field. There are about 200 different jobs you can do with your diploma."
Congrats & thanks for the inspiration, Jolene!