For weeks, the students and faculty at Academy of Learning – Kingston Campus eagerly planned and amassed donations for their Summer Community Fundraising BBQ.
On the afternoon of July 18, their hard work paid off after the campus raised $1,150 (more than double their original $500 goal). The event included a Cake Walk where attendees bid on a number of cakes, face painting for kids, door prizes, and lots of food and snacks.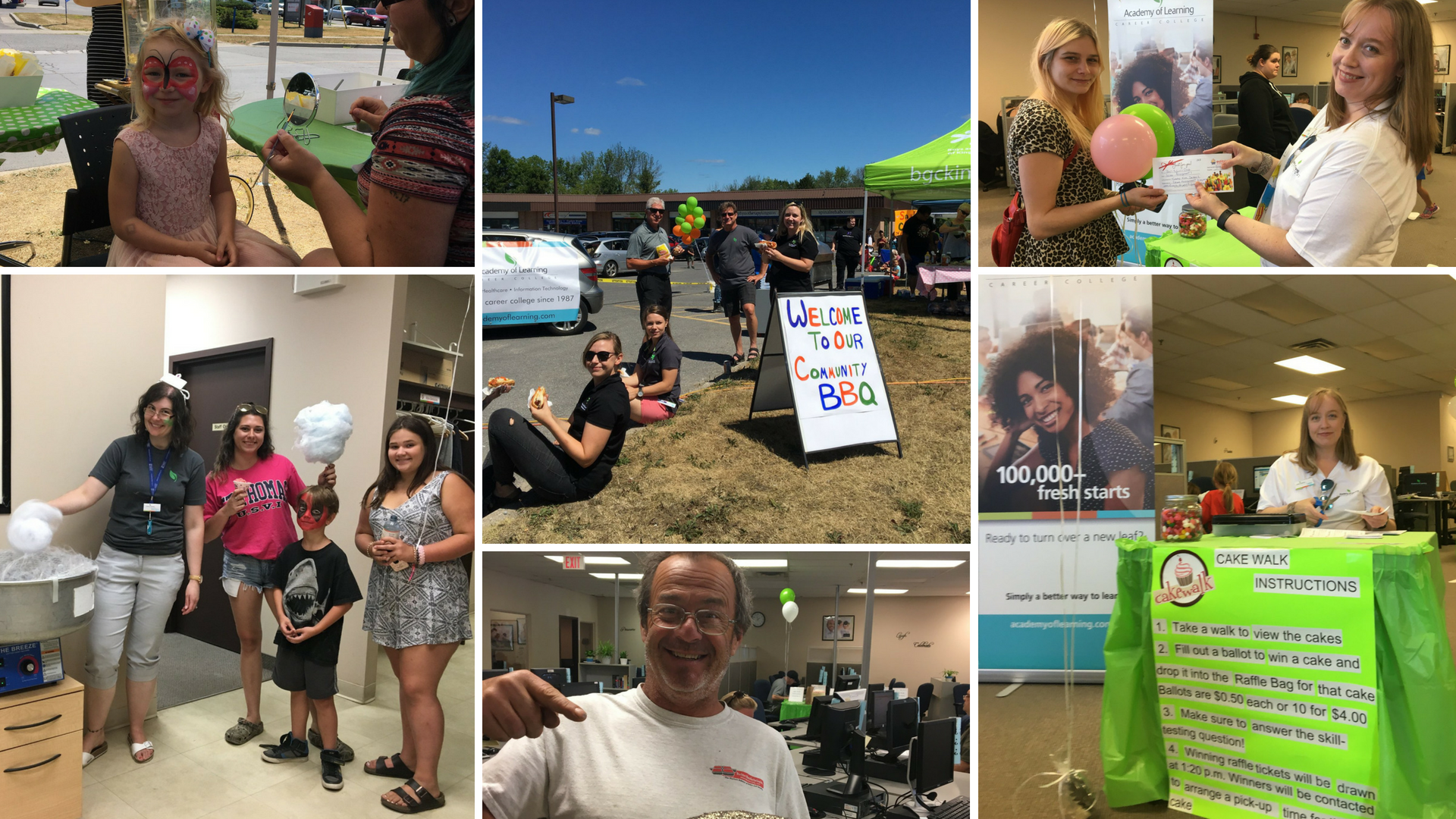 Campus director, Michael Teglas, says:
"What a great event put on by staff and students of AOLCC in support of a great organization that does such wonderful things for the youth in the greater Kingston area. I want to thank all those who donated their time and/or a prize, food and/or cake, without your generous support the event could not have been such a great success. Special thanks to AOLCC Learning Coach, Tara Teeling, for her efforts in leading the team resulting in raising over double our $500 goal!"
Donations were made by a number of local businesses including: Black Cat Bakery, Edible Arrangements, Mastermind Toys, Safari Cake Boutique, Eggspress, The Cheesecakery Bakery, and more. Proceeds went to the Boys and Girls Club of Kingston & Area whose programs focus on building leadership, teamwork, learning for life, healthy choices, and service to club and community.