Going back to school can be a real challenge. That's why many students try and wait until the time is "just right" for them to take the plunge.
They might be worried about juggling work and studies, or want to make sure they have enough money saved up to cover their full tuition.
Some students might even hold off over worries that they won't be able to keep up with demanding coursework. If you've been out of school for years, transitioning back to the classroom can seem really daunting!
Sometimes, holding off on going back to school can be a wise decision while you save up your money and decide on a training program. But, all too often, waiting for the "perfect time" just means waiting forever.
If you're living in Barrie and are wondering if now might be a good time to get your accounting diploma, here are a few solid reasons to seize the day!
Flexible Study Options Help You Earn Your Accounting Diploma Stress-Free
Over the last few decades, more and more colleges have recognized the potential of mature students. Mature students are often focused, driven, and very capable in the classroom.
But, because of work or family demands, it can be hard for older students to adjust to inflexible and full time studies – especially for a lengthy four year program.
That's why colleges like Academy of Learning College (AOLC) provide flexible, online learning options. Students completing their accounting training in Barrie, for example, can use AOLC's exclusive Integrated Learning™ System, which lets accounting students learn at their own pace. On top of that, focused programs don't include lengthy electives. That targeted approach helps reduce the length of accounting programs, without compromising on the quality of course material. Students can graduate faster. In fact, some programs take only a year or less to complete!
With flexible and supportive options, you can make a smooth transition into school and get your accounting diploma quickly.
Barrie Needs Professionals With Accounting Training
Did you know that people are calling Barrie "Ontario's top investment-ready city"? It's true! Over the last few years, Barrie has consistently ranked among the top 12 investment-friendly cities in Ontario.
That's because Barrie is growing. In 2006, the City of Barrie set targets to grow its population up to 210, 000 by 2031. It's also set to have 101,000 jobs by then as well. That means that students getting their diplomas now can tap into the job market while demand is still hot!
Want to start your own company after you study business accounting in Barrie? Barrie is centrally located. In fact, close to a quarter of Canada's population lives within a 100-mile radius of Barrie, helping budding entrepreneurs tap into big markets right from the start.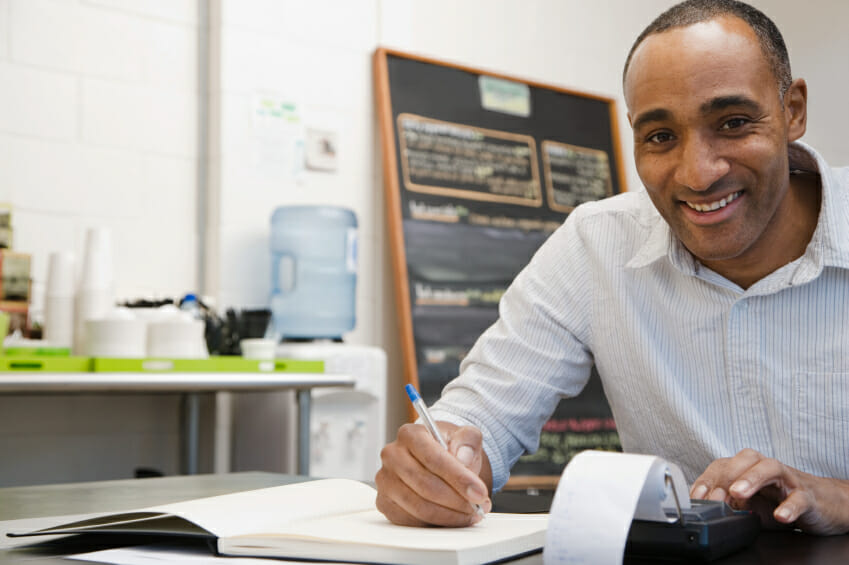 Whether you want to start your own company, upgrade existing skills, or make the switch to a more rewarding career, accounting training can help you reach your goals. And, with the help and support of a caring college, going back to school is easier than ever before.
Want to start your accounting administrator training in Ontario?
Visit AOLC to find out why we're Barrie's top choice for career-focused accounting programs!