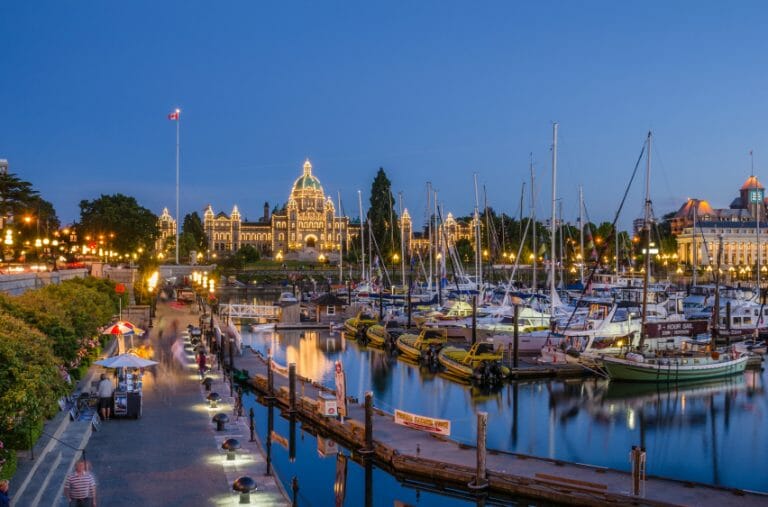 What do you want your career to look like? Take a moment, close your eyes, and picture what your ideal workday would be. Are you a professional working in an office? Do you have your diploma hanging on the wall behind you? Do you feel comfortable knowing that you are a valued professional, that you have job security and earn a good salary?
Perhaps you'd prefer setting your own hours and being your own boss. When you imagine your typical workday, do you see yourself managing a trendy new start-up, or slowly growing a beloved family business?
If either path appeals to you, then accounting training might be what you need to achieve your goals—especially if you enjoy working with numbers, pay close attention to detail, and are looking for a rewarding new career.
If you're thinking about starting your career in accounting, few Canadian cities have more opportunities than Victoria. Here's why:
Victoria's Booming Economy Makes it the Perfect Spot to Start Your Career in Accounting
If you're looking to break into an in-demand field with plenty of room for growth, then accounting is a great path to choose, especially in Victoria. That's because Victoria's economy is booming.
According to the latest data on Victoria's economy:
"Greater Victoria's estimated GDP has increased consistently throughout the 2000s and growth in the most recent year available (2009) exceeded the B.C. rate for the third consecutive year."
All that economic growth makes Victoria and ideal spot for businesses to thrive, and those businesses, big and small, need trained accounting school graduates to help manage payroll, oversee accounts receivable, and more.
In fact, accounting and payroll jobs are listed as one of the most in-demand jobs by WorkBC!
Incentives Encourage Professionals with Accounting Training to Start their Own Company
Victoria's thriving economy isn't just ideal for recent grads looking for accounting positions. In fact, entrepreneurs are also thriving in Victoria, as "Entrepreneurs with ventures of all sizes comprise the more than 17,000 businesses operating in the region."
That means that if you want to start a business, Victoria is a top place to be. There are also plenty of incentives to encourage new business-owners—from tax credits to clean energy incentives and more.
Those incentives can help you get your company off the ground. And, with the right accountant training program, you'll know exactly how to manage your company's accounts receivable, accounts payable, as well as how to use the newest office and payroll software so that you can keep operations quick and efficient.
A Top Accounting School Will Help You Complete Courses at Your Own Pace
Getting the education you need to succeed if often one of the hardest parts of making a career switch. That's because many adult learners need to balance studies with other important responsibilities like work and family. As a result, programs that don't offer flexible options can be too tricky to fit into a busy schedule.
Fortunately, top colleges like AOLC offer courses that let you learn at your own pace. Our Integrated Learning System™ offers a competency-cased approach, meaning that you won't be rushed through a lesson before you truly feel you're ready. You won't be penalized for going over a tough lesson a second time and you can fit your studies into your schedule when you have the time.
Do you want to start a rewarding career in accounting?
AOLC offers immediate start dates so you don't have to wait until the start of a new term to begin your journey to a new career.