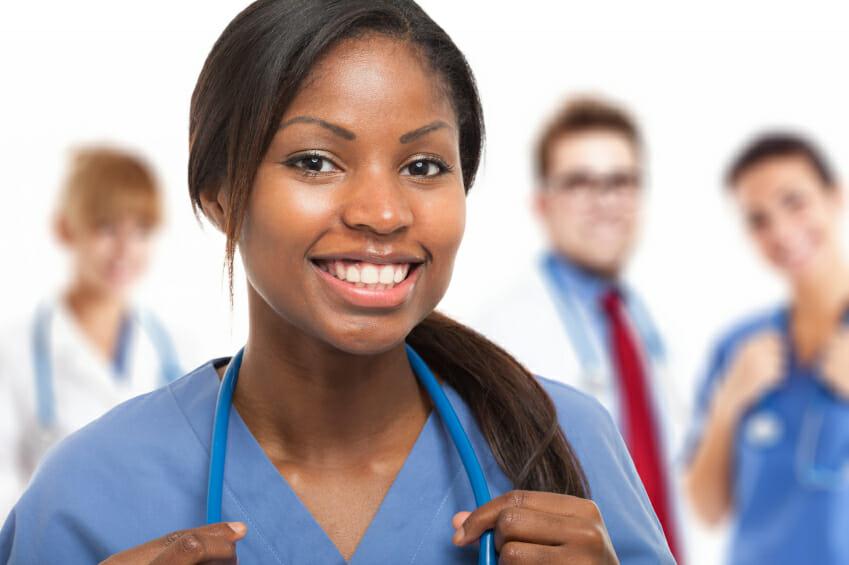 Students looking for a rewarding and in-demand job often consider a career in health care. Why? Because heath care professionals make a difference in their community, and as an added bonus, British Columbia needs well trained grads now more than ever.
As BC's population ages and requires more specialized health care, an increasing number of hospitals, clinics, and long-term care facilities will need new employees.
In fact, a recent report from WorkBC has determined that approximately 85,000 health care jobs will be added to the workforce between now and 2022.
Many of these new positions will go to recent college graduates with high quality training. So, if you're looking to enter this growing field, and want to make sure you get the best training possible – check out our list of three essential characteristics to look for in your health care assistant college.
Targeted Healthcare Assistant Training that Gets You Job-Ready Fast
The growth we're seeing in the health care sector should last for several years – but many students are still anxious to complete their studies quickly so they can settle into new jobs fast.
Plus, a lengthy four-year university degree is simply too great a time investment for students who must study part time while working or caring for children.
That's why career colleges like Academy of Learning College (AOLC) streamline learning by offering fast, targeted training in the specific areas students will need to succeed on the job after graduation. There are no extra, general education classes to slow down the process.
When looking at possible colleges, students should prioritize schools that keep up with changing workplace trends, hire experienced staff, and boast a history of producing students who land jobs quickly after graduation.

A Health Care Assistant Diploma with Hands-On Training
On top of providing a thorough classroom education, a stand-out career college should also offer hands-on training. Students enrolled in AOLC's health care assistant diploma program, for example, complete clinical placements in assisted living as well as complex care facilities.
In these real-world settings, students apply the theory they've learned in class – giving them the book smarts, know-how, and confidence they need to really hit the ground running at a new job.
Healthcare Assistant Training that Includes Interview & Job-Search Skills
When choosing a health care assistant college in British Columbia, it's important to pick a school that will help you strengthen a range of job-search skills. Why? Because healthcare professionals need advanced customer service and communication abilities, and as a result, employers are often extra picky with typos and poor interview skills.
Grammatical or spelling errors in your resume could raise a red flag, and convince an employer that you'll be likely to make mistakes while writing important communications to other healthcare professionals, or updating a client's file.
Or an employer might think that a fidgety candidate doesn't have the outgoing personality and customer service skills needed to coordinate with staff and connect effectively with clients.

Experienced healthcare colleges know that preparing graduates for career success includes teaching them communication strategies and job-search techniques. That's why healthcare students at AOLC benefit from resume writing classes, and strengthen their confidence in the hugely successful Thought Patterns for a Successful Career™ course.
Are you looking for health care assistant training in Nanaimo, Kamloops, Kelowna and Victoria?
Visit AOLC to discover the programs available at a campus near you!