Now is a great time to make your mark on the hospitality industry! With a thriving job market and fast, flexible training readily available, nothing can hold you back from achieving your own secure position in the travel, tourism, or hospitality career of your choosing.
You may be surprised to learn that the decline in our Canadian dollar's value is having a positive and profitable impact on Canada's hospitality industry. While other industries may be hit hard by the negative aspects a declining dollar brings, there are two sides to this coin: the lower loonie is a good thing for our nation's already thriving hospitality sector.
If you're considering a hospitality career of your own, there are many benefits to training and entering the industry while the loonie is low.
Hospitality Training Professionals Are Welcoming More American Tourists
Even if you haven't grown up here in Canada, you're likely aware of the close relationship our economy has to the economy of the United States. Our geographic location also makes American tourists the most important source of tourism revenue for cities nationwide.
In recent years, the declining value of our own dollar has made Canadian destinations more appealing to American travelers hoping to make the most out of their hard-earned vacation savings. Sites close to the border like BC's Gulf Islands and Vancouver are seeing a marked increase (as much as 15-20 per cent) in American visitors.
If you live in Western Canada, hospitality training can set you on track to taking advantage of a tourism boom that shows no sign of dying down. In fact, the Canadian Tourism Commission is even in negotiations with industry partners on a State-side marketing campaign designed to keep the flow of U.S. travelers coming.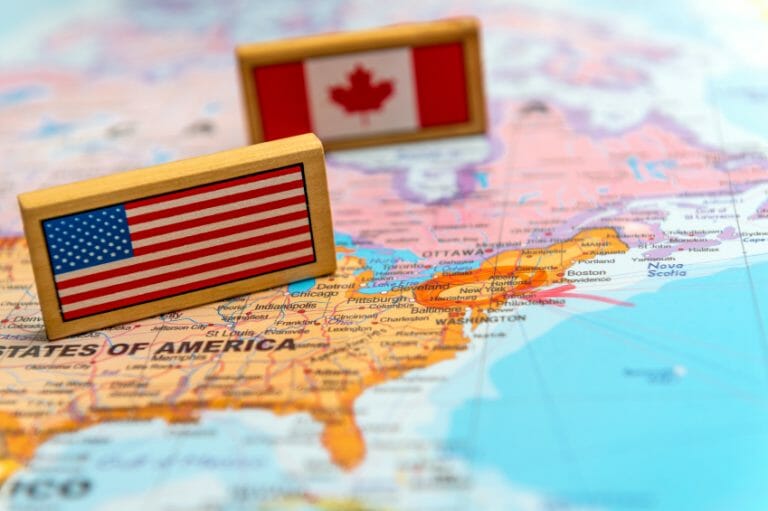 Canada's Reputation & Weak Loonie Are Attracting International Travelers
Our lower loonie is also attracting foreign travelers due to the favorable exchange rates it presents.
Tourism industry experts say the exchange rate combined with the United States' comparatively stronger dollar is enticing more Europeans to choose Canada as an ideal place for vacations, conferences, and events.
"We are seeing growth numbers we haven't seen in a long time," said Rob Taylor, vice-president for public affairs at the Travel Industry Association of Canada. "This is attributable to a number of things, but Canada is a high-cost destination, so when prices come down because of currency effects, we will see a direct uptick in inbound travel to Canada."
Canada's "high-cost" status is due to its high reputation for providing world-class experiences to travellers in safe, respectful, and professional environments. It is graduates of each top hospitality course in Canada that offer the skills and professionalism Canada needs to succeed in this competitive global marketplace.
Canadian Hospitality Training Grads Are Enjoying the 'Staycation' Trend
As you'll learn in training, great hospitality caters to more than just international travellers. A good hotel or hospitality site is a pillar in its community, offering world-class service and care to every guest. For this reason, along with the tighter budgets created by the lowering loonie, an increasing number of Canadians are choosing to take advantage of tourism outlets in their own backyards.
It's known to industry insiders as the 'staycation trend'—wherein travellers choose to forgo expensive international trips in favour of adventures closer to home. In a recent study by research firm 'Insights West,' 62 per cent of over 1,500 respondents said that the declining loonie had a significant impact on their 2016 travel plans.
According to the poll, 19 per cent of leisure travellers said they have already cancelled a trip they were planning to make to the United States, and 49 per cent said they will vacation in other areas of Canada instead of visiting the United States—with Quebec and BC feeling the greatest impact of the low dollar.
Are you interested in pursuing hospitality college?
Visit AOLC for more information about how we can help.