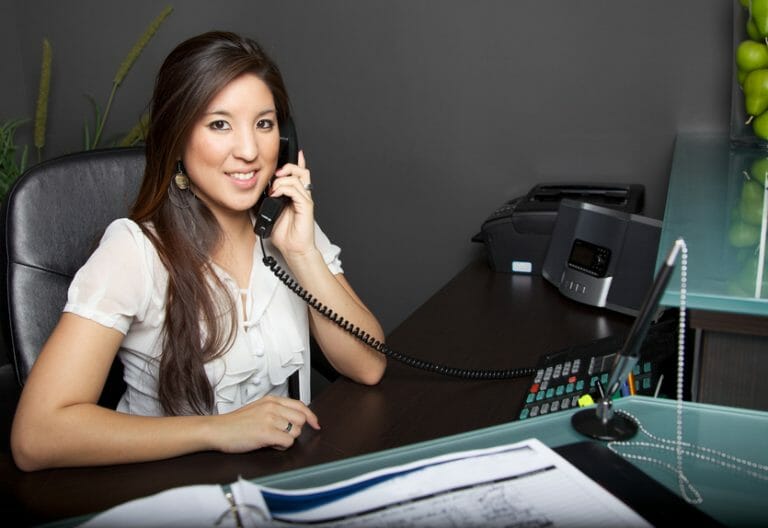 Many say office administrators are the backbone of any office, and with good reason. Whether they're welcoming customers, balancing sheets, or scheduling daily tasks, office administrators really do have a hand in the daily success of any office. Becoming an office administrator begins with a willingness to learn—made easy with Academy of Learning's (AOLC) flexible scheduling and supportive instructors—and moves on to the refinement of communication skills, organization skills, and time management abilities. Once you hone these skills, you'll have no problem excelling in this role after graduation.
Read on to discover how these three qualities help office administrators excel, and why you might be an ideal fit for this rewarding career path.
1. Good Communication Skills Could Make You an Ideal Fit for Office Admin Training
Once you graduate from office admin school you'll interact with both clients and co-workers often. That's why if you have good communication skills, or enjoy communicating with others, this might be the ideal career for you.
An office administrator is often the first point of contact for clients. That's why top programs teach adult learners how to take their communication skills to the next level, so that they can excel in this role. For example, once you become an office administrator, you'll want to make sure to have a friendly tone, welcoming voice, and a level of professionalism that will make a lasting impression. You'll also want to make sure to listen attentively to any questions or concerns a potential or pre-existing client may have and provide the best answers or advice you can.
2. Organized Adult Learners Might Find their Career Calling at Office Admin School
As the backbone of any office, professionals with office admin training often handle multiple tasks at once. By juggling calls, appointments, and scheduling, as well as emails and balance sheets, office administrators have their hands-full—and the challenge always keeps things interesting. Having the ability to seamlessly move from one task to the other, and back again, without becoming frazzled, is crucial in becoming a successful office administrator. Since you're the 'go-to' person in the office for so many tasks, departments, people, and clients, if you can stay organized, you will be valued as a crucial part of any team. If you have a good eye for detail and have good organizational skills, the right college can help you turn these abilities into the skills you need to excel as an office administrator.
3. Good Time Management Skills are an Important Part of any Office Admin Career
In an office environment, efficiency is important, and so keeping a good handle on the passing of the clock is one skill that every office administration professional does well. These days, everything is moving at a faster pace thanks to technological expansion. If you're used to juggling many responsibilities, or if you enjoy staying on schedule, those skills might mean that you could be an excellent office administrator. Once you enroll in an office admin course you'll learn how to hone your time management skills, as well as utilize top industry software in order to speed up operations and keep both clients and colleagues happy.
Think you've got what it takes to pursue an exciting and rewarding career as an office administrative assistant?
Contact an advisor today to find out more about our office admin course!