What is Event Planning?
Do you enjoy planning events and activities for your friends or families? If the answer is yes, event planning might be a suitable career option for you! First things first, event planning is not only about throwing great parties. You could be in charge of planning either a social event or a corporate event, both of which requires your attention in program design, logistics, budgeting, guest management, event marketing and much more.   
An event planner, also known as a conference or convention planner, is the professional who coordinates all aspects of professional meetings and events. They often select the locations, oversee the budget, plan the program, arrange transportation, coordinates the decoration, catering and many other details in order to meet all requirements of the client.
What Do Event Planners Do? 
Before the event, event planners will have meetings with the client to understand the purpose of the event, and plan the scope of the event, including time, location, program, and cost. They will select service providers such as caterers, florists or photographers, and work with clients to choose the location. They are also in charge of guest coordination, which include guest accommodation and transportation.
During the event, they will confer with on-site staff to coordinate details, monitor event activities to ensure the client and event attendees are satisfied. And after the event, they will review the event bills, approve payment, and possibly survey the guests for future improvement. Many event planners specialize in one or two types of events, and often develop unique expertise through practice. Entry-level planners may focus solely on the logistics, while senior planners may coordinate all the resources needed to carry out an event.
What Kind of Education Do I Need? 
A bachelor's degree or vocational training diploma is preferred by most employers in the event planning industry. Aside from event planning training, many individuals who wish to advance their career will also undertake some training in customer service, hospitality management, food service management and event marketing.
At Academy of Learning College, our Conference and Event Planner Diploma is designed to prepare students for careers in the fast-paced and exciting world of conference and event management. This program appeals to individuals who are charismatic, outgoing, energetic, and entrepreneurial, as the Conference and Event Planner plays a dynamic role within any organization. Its objective is to expose students to a broad range of knowledge and processes, administration skills, and practical tools that will assist them in dealing with situations within a conference and event planning related career. The program provides the skills to progress into higher-level careers, given the proper combination of skills, experience, personal attributes, and additional training.
What Is the Workplace Like? 
One of the biggest misconception about the event planning is that a lot of people think event planners work at parties! The truth is, event planning consists of 95% office job, 4% site visitations, and only 1% of the time is actually spent at the event!
Prior to the events, event planners will visit multiple prospective sites and compile a detailed analysis for client to choose from. They are also responsible for the inspection of selected event location, whether it's a hotel, church, or convention centre to make sure it meets the client's requirements. Other than that, event planners spend most of their time in offices, collaborating with clients, hospitality professionals, event attendees, guests, speakers, and promoters.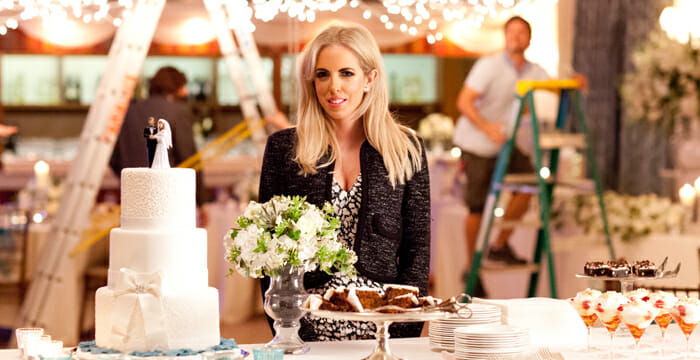 How Much Do Event Planners Make?
According to PayScale Canada, an Event Planner earns an average salary of C$43,409 per year. A skill in Organizing is associated with high pay for this job. The average annual salary for event planners ranges from $30,554 to $65,120, including a maximum bonus of $10,033, a maximum profit sharing of $7000 and a maximum commission of $3,500.
Most event planners work full-time, and their work life is highly fast-paced and demanding. You may need to work long, irregular hours in the time leading up to a major event. During the event, you may work long days, starting early in the morning and working late into the evening. If you are the kind of person who enjoys organizing events and activities, who loves the thrill of past-faced rhythm, who is open to work with a variety of professions, and cherishes the joy of achievement in the end, event planning could be just the perfect career choice for you!
As the largest career college in Canada with 50 campuses across the country, Academy of Learning College attributes the growth in our success to identifying the gap between the formal education available and the realities of the working world. We fulfill the needs of learners by developing customized programs for each student, while meeting the requirements for convenient and effective training at an affordable cost. Browse our program list by province and find the best program that suits your needs!