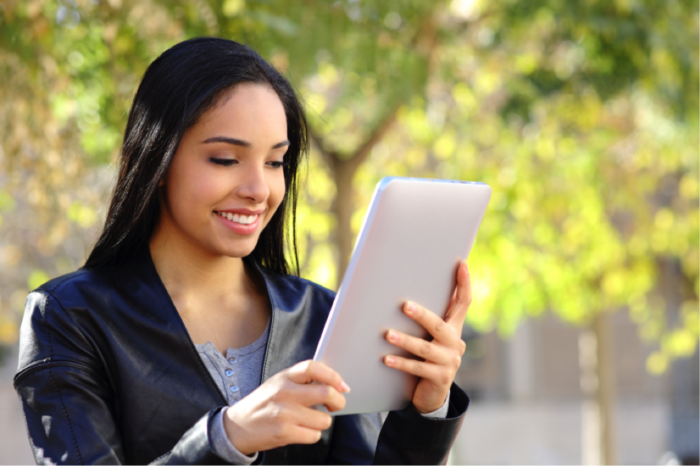 Believe it or not, free mobile apps can help you conquer the common hurdles of student life. Are you interested in going back to school to become an accountant? The right apps can help even the busiest students manage their time and earn their diploma, while minimizing everyday stresses.
And the best part? Using apps lets you carry your goals and schedule around in your pocket, so you're never tethered to a home computer to squeeze in classwork or make a to-do list for the coming week.
Here's our pick of the top five accounting student apps:
1. 'Me': Encouragement as You Work Toward Your Accounting Diploma Goals
You may be interested in pursuing an accounting diploma because you want to improve your earnings, qualify for a promotion at work, or launch a brand new career. Your training will mark a turning point in your life – setting you on the path toward a more rewarding profession and financial security for your family.
The "Me" app features 1:1 coaching and a community of users who share encouragement as you get closer to achieving your personal and professional goals. You can even invite friends and family members to join in and see updates you post about your progress.
The "Me" app is a great little tool for maintaining a positive attitude about your journey through college, and keeping your eye on the "prize" that awaits you after graduation.
2. 'Accounting Calculator' is a Must-Have at Accounting College
This free application incorporates all the basic functionality of a normal calculator with some extras designed specifically for accounting students. If you're considering (or have already enrolled in) accounting school, this app is a must-have.
With the Accounting Calculator at your fingertips, you'll always be able to see the current tax rate and apply it simply to your calculations in school. And the app's tax '+' and '-' buttons make dealing with tax calculations that much faster and easier.
3. 'Focus-Booster:' Manage Tasks & Make Time for a Little Fun in Beautiful Victoria
Focus-Booster is a time management app that draws from the tried-and-true "Pomodoro Technique" to help you maximize your productivity.
Pomodoro is the Italian word for tomato, and refers to the technique of breaking up work into bite-sized amounts of time instead of trying to complete it all in one go. This handy app makes dividing time between school, work and family more doable, so you can make room for a little leisure time in and around beautiful Victoria.
Making time for exercise and relaxation is key to maintaining your momentum as a busy student.
4. Become a 'Studious' Student at Accounting College in British Columbia
While you earn your accounting certificate in Victoriaat Academy of Learning College (AOLC), our Integrated Learning SystemÔ will let you learn at your own pace and find the work/life balance that's right for you. But you may still find apps like "Studious" handy – to keep track of your appointments, work shifts, and study schedules all in one place.
When you enter information about in-class/online academic responsibilities (and other time-sensitive tasks) into "Studious", it's programmed to remind you about due dates and events as they approach, so you're never caught off guard.
5. BKFA – For Both Students and Grads of Accounting Colleges in British Columbia
When you become an accounting administrator, you'll be tasked with maintaining individual ledgers and accounts, calculating profit consolidations, managing data inventories, and more. The Book Keeper-Finance Accounting app (BKFA) is based on professional accounting principles that ensure books are balanced and accounting reports are accurate – the same principles taught in accounting colleges in British Columbia.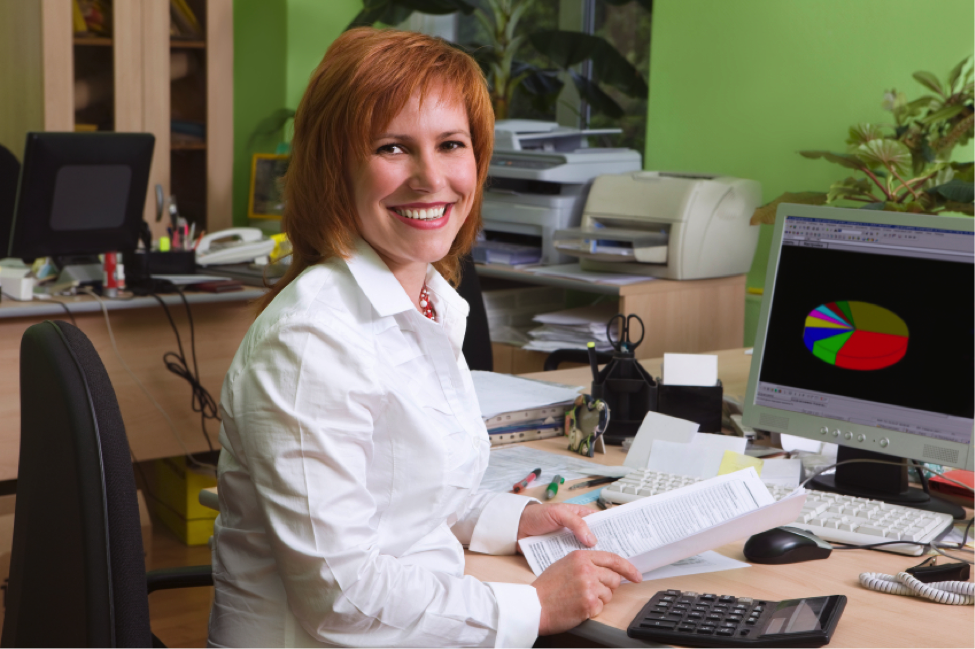 BKFA is a free and easy way to better understand what will be expected of you after graduation. This app provides insight into what modern accounting professionals do each day – useful information for anyone looking to kickstart a brand new accounting career of their own!
Are you interested in earning an accounting diploma in Victoria?
Visit AOLC to explore our programs and find a campus near you!