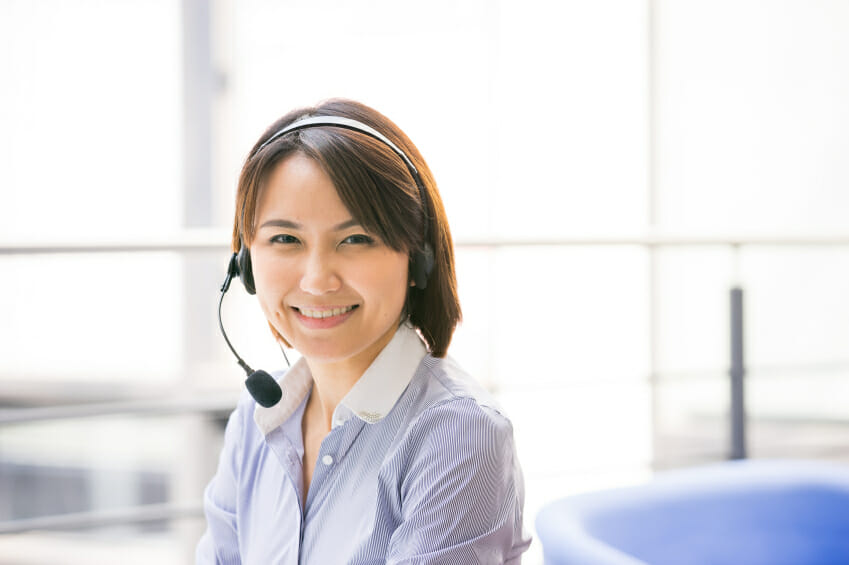 If you're looking for job security in Kingston, Ontario, consider training in customer service! This fast-paced field is in need of skilled professionals from all walks of life. If you're a motivated, independent worker who enjoys making connections with people from all over the world, a customer service career in a call centre environment might be your calling.
To successfully compete on Kingston's call centre job scene (which includes employers like Bell Media and Startek) you'll need to be certified in customer service. With Academy of Learning College (AOLC), you can earn the certification employers respect. Our integrated online and in-class learning system allows you to master the latest service techniques within the comfort of your own home.
To start you off right, here are 4 tips for landing a call centre customer service career in Kingston.
1. Fine-Tune Your Communication Skills in Customer Service Training
According to research and analysis firm TechTarget, great communication is the number one skill most sought-after by call service centre employers. Because call centre employees speak directly with clients, it's vital for them to be confident speakers, attentive listeners, and all-around strong communicators—both over the phone and online.
TechTarget reports that a "professional and courteous demeanor" is required along with these "excellent oral and written communication and interpersonal skills."
The right training will help you develop this in-demand communication skill set. At AOLC's Kingston campus, for example, we have courses dedicated to Business Verbal Communication, Telephone Communication Skills, and Communication Between Computers.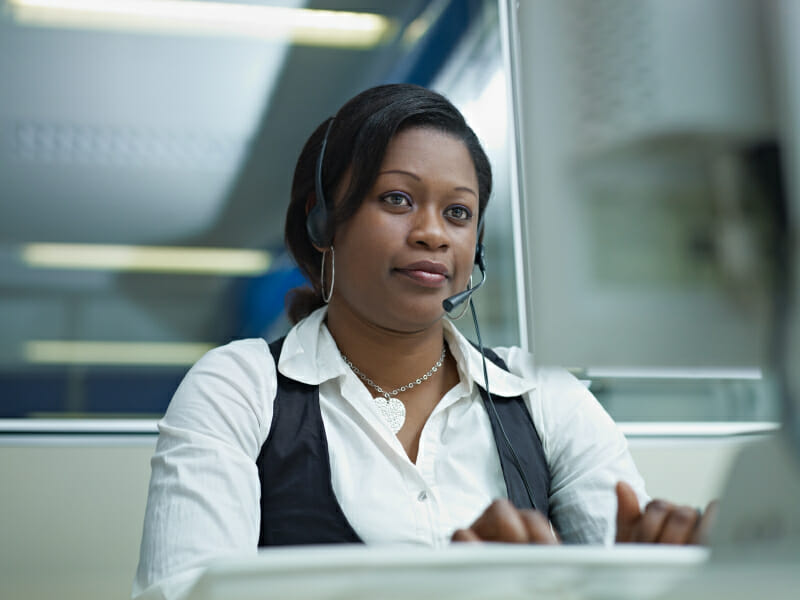 2. Take Advantage of Your Customer Service School Job-Search Resources
If you choose to enroll at a customer service school such as AOLC, our support won't end when you graduate. Because your long-term career success is our top priority, you'll gain lifetime access to our exclusive career support services.
Through AOLC's Career Services, our administrators maintain a bank of carefully selected job postings that connect grads with employers by posting job opportunities that are particularly relevant to our graduates' geographical locations and programs of study. We can help you find meaningful call centre employment opportunities in Kingston and throughout Ontario.
3. Emphasize Your Flexibility & Soft Skills after Customer Service School
TechTarget lists a number of "soft skills" along with communication/interpersonal skills as improving a candidate's chances of call centre employment. If you're a mature individual with a wealth of life experiences under your belt, you're especially well-positioned for a customer service training program that helps you play to your strengths.
For example, you may have experience as a parent that you can apply to the multitasking and management aspects of a call centre career. You may have experience remaining calm under pressure, and balancing your home, work, and school responsibilities.
TechTarget reports that job candidates need "flexibility in responding to change or business needs," and "excellent problem-resolution skills and ability to multi-task in a fast-paced, high-volume environment."
Along with your qualifications, these are the kinds of qualities to mention in the interviews you land with Kingston call centre employers.
4. Showcase Your Organization Skills & Attention to Detail During the Hiring Process
"During the hiring process, if a candidate has errors in their resume, isn't well groomed, or appears sloppy in some other way, employers pass them up for someone that appears to pay more attention to detail," explains Shauna Geraghty, hiring manager for the call centre company 'Talkdesk.'
She says a neat and organized appearance is important to the hiring process because of how it showcases a person's organizational skills. Start every interview with a clean and tidy appearance and the right certification listed on your resume for your best chances at landing the call centre job you deserve!
Are you interested in pursuing a call centre customer service career in Kingston?
Visit Academy of Learning College to learn more about getting started.