What is customer service?
The responsibility of a customer service representative is to assist customers with what they're here for and ensure a certain level of customer satisfaction with a product or service. Customer service takes place in every industry; while performing a transaction for customers such as making a sale or returning an item, providing information for customers who want to learn more about your service or product, assisting customers throughout their user experience with your product or service, and helping customers when they run into any difficulties or have complaints about your product or service. Customer service can take the form of an in-person interaction, a phone call, self-service systems, and through many other platforms.
What kind of education do I need?
A high school diploma or GED is sufficient for an entry-level customer service position. However, a completion of a certificate or program at a community college or a vocational institute may be preferred. Most employers provide one to three weeks of on-the-job training, and with experience, you'll be able to move up the ranks to become a supervisor pretty fast.
As a new-comer in the customer service industry, you need to know that employers seek for when hiring customer service representatives. They look for candidates with good interpersonal and communication skills, who can be very patient with people, who listens to what customers have to say, and are effective at problem solving. At Academy of Learning College, we have professionally designed Customer Service Programs to offer individuals the opportunity to acquire a series of skills required by many companies that specialize in customer service and outbound marketing services, and to provide skills to facilitate advancement in their chosen career.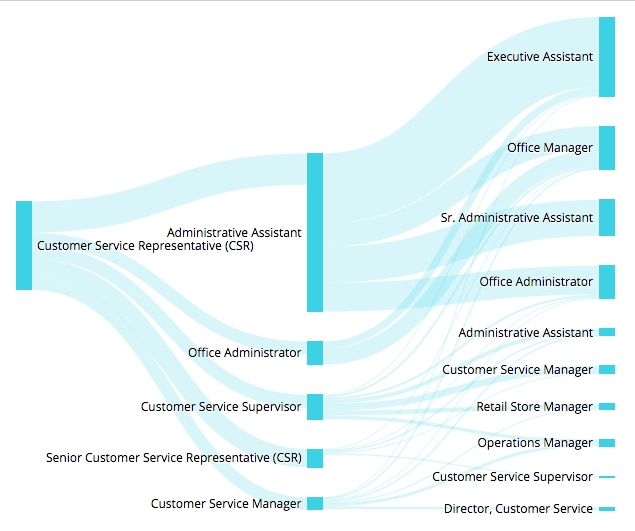 How much does a customer service representative make?
According to Payscale Canada, the average rate for a Customer Service Representative (CSR) is C$14.22 per hour. A skill in Inside Sales is associated with high pay for this job. Most people with this job move on to other positions after 20 years in this career. The national yearly average salary for customer service representative range from $23,592 to $44,797, with a maximum bonus of $3,024 and maximum commission of $8,027. 
Administrative assistant, office administrator, customer service supervisor, or customer service manager are the most popular choices for CSR's who wants to advance their career. After that, some people take on the position of executive assistant, office manager, operations manager, or customer service director. 
What makes good customer service?
The purpose of customer service is to take care of customer's needs, provide them with professional, helpful, high quality service and assistance throughout their experience with a product or service. As a customer service representative, your goal is to meet the needs and desires of any customer, make their experience enjoyable, and encourage them to come back next time. Here are some characteristics of good customer service summarized by study.com: 
Promptness: Promises for delivery of products must be on time. Delays and cancellations of products should be avoided.
Politeness: Politeness is almost a lost art. Saying 'hello,' 'good afternoon,' 'sir', and 'thank you very much' are a part of good customer service. For any business, using good manners is appropriate whether the customer makes a purchase or not.
Professionalism: All customers should be treated professionally, which means the use of competence or skill expected of the professional. Professionalism shows the customer they're cared for.
Personalization: Using the customer's name is very effective in producing loyalty. Customers like the idea that whom they do business with knows them on a personal level.
As the largest career college in Canada with 50 campuses across the country, Academy of Learning College attributes the growth in our success to identifying the gap between the formal education available and the realities of the working world. We fulfill the needs of learners by developing customized programs for each student, while meeting the requirements for convenient and effective training at an affordable cost. Browse our program list by province and find the best program that suits your needs!
Save
Save