Accounting is the recording of financial transactions plus storing, sorting, retrieving, summarizing, and presenting the information in various reports and analyses. Accounting professionals can be found in every industry from entertainment to the government office. They prepare financial records and analyze the overall financial condition for a variety of organizations and individuals; they make sure financial records are accurate and taxes are paid properly; and they monitor and oversee the financial operations of a business in order to help it run smoothly. 
You can get accounting education from various academic institutions such as universities, community colleges, vocational institutes or career training academies. One unique thing about accounting is that you can enter the field with education at every degree level. Whether you hold a mater's, bachelor's degree or an associate, vocational diploma, you're likely facing the same job market. 
Regardless to the overall economic environment, companies and organizations of all sizes need accountants to analyze their financial situations and help create strategic plans to better perform future financial operations. Today, we're going to discuss some profitable career options for all Accounting Graduates: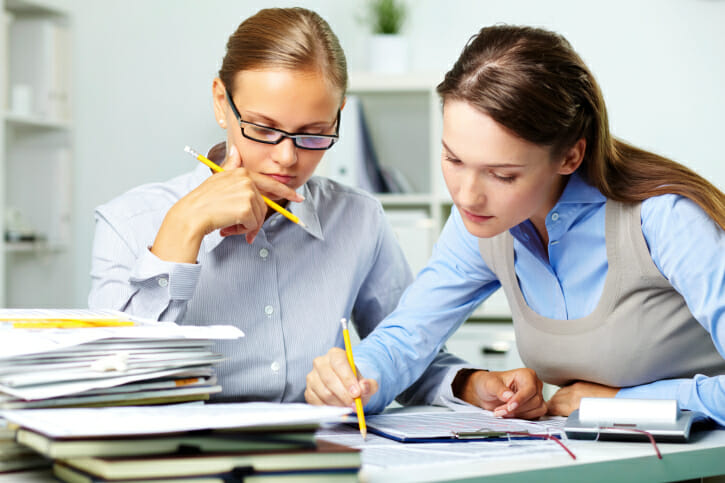 Bookkeeper
Bookkeepers are responsible for managing the ledger, or compilation of some or all of a company's accounts, maintaining an entire company's books and making numerous daily computations to update accounting records. They fill out tax forms for companies and work with the CPA to ensure the accuracy of the accounts. Handling employee payrolls and commissions are also part if a bookkeeper's job duties. Depending on the size of the company, bookkeepers may work alone or with assistants known as accounting clerks.
A Bookkeeper earns an average wage of C$19.26 per hour. Their total annual salary ranges from $29,621 to $60,042. Most people take a step forward in their career path later on and become Accountants, Financial Controllers, Accounts Payable Clerks, or Auditing Clerks.

Auditor
An auditor is a professional whose job it is to carefully check the accuracy of business records. An auditor could work internally, externally or independently for accounting firms in the public or private sector. Auditors can also work for non-for-profit organizations, charities, or the government.
Auditors are responsible for updating and maintaining accounting records, verifying records posted by other workers, and checking figures and documents to ensure they are accurate and coded properly. Their job is to follow cash flow from beginning to end and ensure an organization's funds are accounted for properly.
The average salary for an Auditor is C$54,109 per year. As a next step, people often become Accountants, Financial Analysts, Financial Controllers, or Senior Auditors.

Payroll Clerk
Payroll clerks ensure a company pays employees accurately and on time. Payroll clerks collect and organize time sheets and enter information related to employees and pay periods into the system. They are responsible for Compiling and posting employee payroll data and manages hours clocked; they create and distribute paycheques in accordance with hours worked and corrects paycheque errors.
The average wage for a Payroll Clerk is C$19.75 per hour, or an annual salary ranging from $30,680 to $53,645. People often take on more advanced positions such as Payroll Administrator, Payroll Supervisor, Payroll Specialist, or Payroll Coordinator later on.

Accounts Payable/Receivable Clerk
The Accounts Payable Clerk is responsible for providing financial and administrative in order to ensure effective, efficient and accurate financial operations. They perform the day to day processing of accounts payable transactions to ensure that municipal finances are maintained in an effective and up-to-date manner. They also complete payroll functions in order to ensure staff are paid in an accurate and timely manner.
Accounts Receivable Clerks process accounts and incoming payments in compliance with financial policies and procedures. They perform day-to-day financial transactions, including verifying, classifying, computing, posting and recording accounts receivable's data. They also prepare bills, invoices and bank deposits.
An Accounts Receivable Clerk earns an average salary of C$38,017 per year. People often advance their career path later on and become Accountants, Payroll Administrators, or Credit/Collections Managers; while the average pay for an Accounts Payable Clerk is C$38,432 per year, and people often become Accountants, Accounts Payable Supervisors, or Accounts Payable Coordinators later on in their career development.
At Academy of Learning College, we have professionally designed Accounting programs to provide our student with the opportunity to acquire knowledge of business concepts, as well as gain the necessary computerized accounting and office skills. This program provides graduates with the necessary skills to maintain complete sets of books, keep records of accounts, verify the procedures used for recording financial transactions, and provide personal bookkeeping services. Browse our program list by province and find the best Accounting program that suits your needs!