Welcome to AOLCC Langley
Have Questions?
Chat with an admissions advisor about our programs, locations and funding opportunities.
Experience Excellence in Education with AOLCC's Langley Campus
Welcome to the esteemed AOLCC Langley campus, situated in the heart of Langley, British Columbia—a dynamic blend of educational prowess and the inviting allure of a vibrant community. Our campus isn't just a gateway to knowledge; it's also a window into the captivating charm of Langley—a city known for its rich history, cultural attractions, and natural beauty.
As you embark on your educational journey with AOLCC Langley, you'll discover the perfect balance between academic pursuits and the enchanting attractions of the region. From exploring heritage museums to enjoying the picturesque landscapes of nearby parks, Langley offers a lifestyle that complements your learning experience. Join us in experiencing the best of both worlds—educational excellence and the alluring charm of Langley, where every aspect of your journey is enriched by the spirit of discovery and community.
Call us at (604) 532-4040 or email us at [email protected] and start your journey today!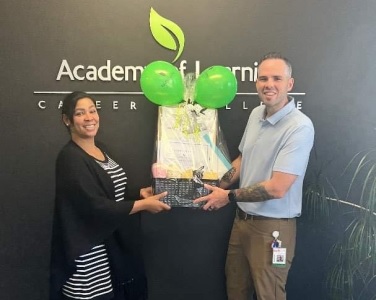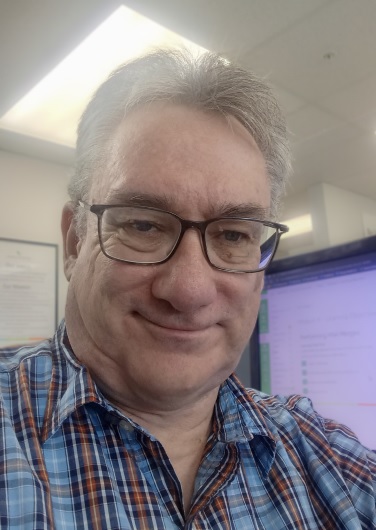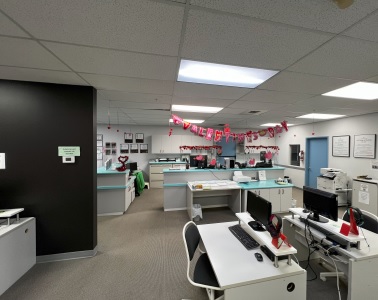 Personalized Learning and Community Support in Langley
Welcome to Academy of Learning Career College in Langley, British Columbia! Our main goal is to support our students on their journey to success. Our team of experts in career services is here to assist students in finding internships, co-op positions, and jobs, equipping them with the necessary tools for successful careers after graduation. Join the AOLCC Langley community and unlock your potential. Here, you'll experience a welcoming atmosphere, acquire essential skills, and pave the way for a promising future.
Embrace Personalized Learning. Immerse yourself in a variety of programs and courses tailored specifically to you that cater to your unique pace and interests.
Seeking Personalized Guidance? Our knowledgeable Learning Coaches are dedicated to YOUR success! They're always available to offer guidance, support, and assistance whenever you need it the most.
Learn with Confidence. Bid farewell to competing with peers – our learning environment fosters a sense of togetherness for everyone.
New to Computers? No Worries. Whether you're new to the digital world or not, we provide you with the essential tools to progress confidently.
Study at Your Own Pace. Enroll in diploma courses in Langley at your convenience. Missed a session? No need to worry; lessons are accessible at different times to suit your schedule.
Explore AOLCC's wide range of diploma and certificate programs designed to guide you toward success in your chosen path. We also offer free counseling to assist you in your career development. Contact us to arrange a campus visit or discuss your future!
How to find us
Imagine studying in an environment where academic excellence converges with the quaint charm of Langley's streets and neighborhoods. With our Langley campus, Our campus at 201-20621 Logan Avenue, Langley, BC V3A 7R3 is strategically located to offer students an immersive learning experience while being part of a community that values both education and the local way of life. Beyond the classroom, Langley entices with its historic sites, local festivals, and thriving arts scene.
If you have any questions, you can get in touch with AOLCC Langley by calling (604) 532-4040. You can also fax us at (604) 532-4001 or email us at [email protected]. Our friendly team is here to help you from Monday to Friday, 8.00am to 5.00pm.
Get to Know Our Staff
Rod Templeton
Rod has been a part of Academy of Learning's family for over a decade. He began his journey in 2009, when he decided to upgrade his Microsoft Certified Systems Engineer designation that he had earned in 2000. He enrolled in the MCSE program at the Langley campus with the support of HRDC, knowing that this would open up new career opportunities for him. After graduating from the program, he had a chance to work as a Technical Facilitator at the same campus during a vacation period. He enjoyed this experience so much that he later took on the role of providing internal technical support for a startup company with three locations and 75 employees.
Rod's passion for learning and teaching did not stop there. He reached out to the Langley campus again, offering his services as a facilitator for both the Langley and Abbotsford campuses. Six months later, he moved to the Richmond campus, where he worked as a facilitator for eight years. During this time, he also completed various courses from other institutions, such as the First Nations University of Canada and Enriched Academy. In 2021, he returned to the Langley campus as a Technical Learning Coach, and eventually became the Head Facilitator. Rod's current role involves guiding students in their training endeavors and monitoring their progress. He finds great satisfaction in seeing students surpass their goals and overcome their challenges. Rod is a living testament to his dedication and remarkable growth within the organization.
Schedule Campus Tour
Features and Benefits
Tailored Learning Just for You

At AOLCC, our main focus is to provide learning experiences that are customized to your preferences. Our unique Integrated Learning System™ is designed to be flexible and effective, catering to your individual learning requirements.

A Comfortable and Supportive Environment

Unlike traditional classrooms, our learning space is designed to be warm and inviting, free from the usual academic pressures. Don't worry about feeling overwhelmed - we ensure that everyone feels at ease and comfortable.

No Special Skills Needed

You don't have to be an expert in any subject, including computers. The Academy of Learning Career College equips you with all the necessary tools to help you learn effectively.

Start Learning Immediately

There's no need to wait around - as soon as you're prepared, you can dive right into your learning journey.

Learn at Your Own Pace

Thanks to our specialized Integrated Learning System™, you have the freedom to progress through your studies at a speed that suits you best.

Personalized Assistance

Our certified Learning Coaches are available to provide personalized support and guidance that is specifically tailored to your learning experience.
Frequently Asked Questions
Admissions
(3)
How do I apply for Canadian career college?
Applying to a Canadian career college is a simple process with Academy of Learning Career College:

Visit the "apply to study" section on Academy of Learning Career College's website.

Enter your details.

Choose the program and campus that you prefer.

Click "Request Info," and one of our representatives will reach out to you within 48 hours.
How can I afford to go to a Canadian career college?
Here at the Academy of Learning Career College, we strongly believe in ensuring that education is accessible to everyone. Our dedicated admissions experts are ready to help you explore various options for financing your education. This means they will work with you to create personalized payment plans, offer advice on loans, connect you with student aid programs in your province, and even look into potential sponsorship opportunities. By collaborating closely with you, they will find the best solution and develop a customized strategy to make the financial aspect of your education more manageable.

We understand that everyone's situation is different, so our adaptable payment plans are designed to match your preferences. You can choose from a variety of options such as post-dated or certified checks, Visa payments, and cash. Beyond the conventional bank loans, students also have access to various funding sources provided by different financial institutions or provincial student aid programs, as long as they meet specific criteria.

If you meet the requirements, there's a chance to secure sponsorship through employers or external organizations. Those who are potentially eligible for sponsorship will need to engage with the relevant agency for approval, following distinct application procedures tailored to each situation.
How long do career college programs take to complete?
Career college program length varies considerably throughout Canada. This difference is influenced by the specific focus of the program and its level of complexity. These programs can range in duration from a few months to more than two years, depending on your chosen field of study and the level of intricacy involved.
General
(3)
I am older than the typical student. Will I fit in?
Absolutely! We refer to these people as 'Adult Learners,' and they form a significant part of our student community. At AOLCC, we concentrate on establishing a friendly and supportive atmosphere, ensuring that your learning journey is pleasant and fulfilling.
Can I work and go to school at the same time?
Absolutely! Every program offered by AOLCC is created to easily fit into your busy schedule. Our approach is adaptable, enabling you to effectively balance your work and personal responsibilities without any drawbacks.
Can I attend a career college if I haven't obtained my High School Diploma or GED?
Certainly! If you're considering enrolling at the Academy of Learning without a Grade 12 diploma (or its equivalent), you'll be required to take an entrance exam as a 'Mature Student.' Finally, the College Director will make the ultimate decision about acceptance.
Fun Facts
Langley is often referred to as the "Horse Capital of British Columbia." The city has a rich equestrian culture, with numerous horse farms, riding trails, and events. The annual Langley Good Times Cruise-In, a classic car event, also supports local charities.
Langley boasts the honor of being the birthplace of British Columbia's wine industry, with its first winery established in the 1980s. Today, it's a hub for wineries and vineyards, making it a delightful destination for wine enthusiasts.
Langley is affectionately known as the "Horse Capital of BC." It's home to numerous equestrian events, including rodeos and horse shows, and offers plenty of riding trails and ranches.
Langley played a pivotal role in the establishment of BC Day, a statutory holiday. In 1974, this day was first celebrated at Fort Langley, marking the province's 100th anniversary.
The Fort Langley National Historic Site is a must-visit for history buffs. It's where the original Fort Langley stood, a vital fur trading post during the 19th century. Now a living history museum, it offers a fascinating glimpse into the region's past.