Congrats to Academy of Learning Career College – Owen Sound, who just turned thirty years old!
To commemorate the special occasion, Owen Sound City Mayor Ian Boddy and MPP Bill Walker visited the campus to present a Certificate of Recognition for 30 years in business.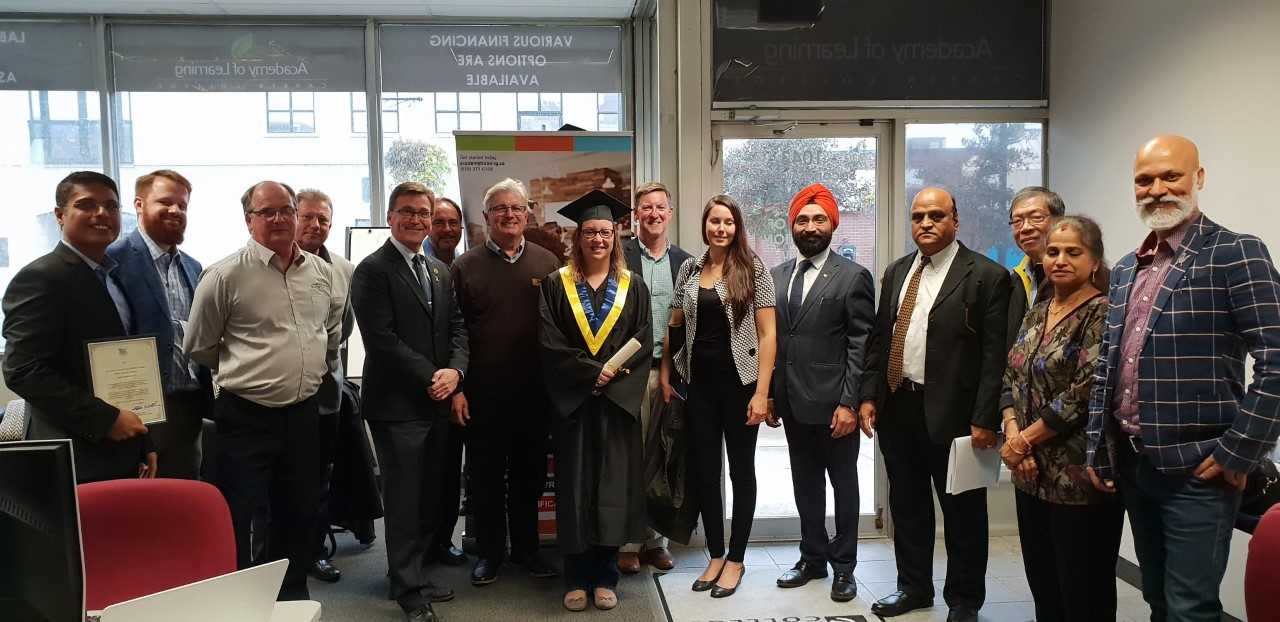 In his congratulatory certificate, MPP Bill Walker writes,
"For thirty years, the college has played an important role in supporting education in our community. You should be proud of your excellent work. Your efforts serve as a fine example to all of us."

Mayor Ian Boddy also expressed his deep gratitude to the college for its contribution to the AOLCC Owen Sound community. He says,
"If you think about how many students have passed through here in 30 years, that have come back to teach or have set up a business…. That has been important to our community for 30 years!
You need more specialized training, more specialized education than what you're going to get coming out of Grade 12. This is the type of place you can get that more specialized training."
Happy birthday, AOLCC Owen Sound!

About Academy of Learning Career College – Owen Sound
Located in beautiful downtown Owen Sound by the water of Georgian Bay, the Owen Sound location is one of the first Academy of Learning Career College campuses serving Grey Bruce. This private career college specializes in computer applications, information technology, business skills, and healthcare training.