Do you enjoy building meaningful connections with people in your community? Do you want to help others stay healthy and live their best lives? In a healthcare service career you can do all this and more, while maintaining a flexible schedule and earning a steady paycheck and job security.
For working moms, careers in healthcare are often a natural fit. Experience practicing compassionate care, organization, responsibility, and more, already gives mothers many of the skills it takes to succeed in this field. Additionally, new moms—whose lives must revolve around caring for the precious new additions to their families—find healthcare extra appealing for its flexible and accommodating training periods and work shifts.
Read on to learn more about why this career path is ideal for new moms entering the workforce.
1. Healthcare Training Turns Your Caring Nature into a Secure Career
When you pursue healthcare career college, your training makes you eligible for a wide range of employment opportunities. You can become a medical office assistant, healthcare aide, or a health unit coordinator or clerk. You might also find work in a specialized healthcare office like a clinic, dentist's office or perhaps a veterinary office. And in every role, caring is essential.
"The basis of great healthcare is caring," says registered nurse Shayla Desir. She believes a great healthcare worker "sees someone who could be her mother, her father or her child, and she cares for them as if it were so."
If you're a mother, you know all about what it means to truly care for another person. It's not just a feeling, it involves taking action—listening closely, speaking kindly, reading body language, and putting yourself in another person's position. These qualities will make you not only valuable to healthcare employers, but naturally good at your job!
2. A Thriving Health Sector Means Job Security for Healthcare Training Grads
Across Canada, a quickly expanding healthcare sector is creating increasing demand for effectively-trained medical personnel.
Studies by the Government of Canada's Job Bank say employment outlook is promising for those choosing to pursue healthcare service careers in 2016, due to:
Steady employment growth in Canada's healthcare sector.
A large number of professionals expected to retire.
An aging population increasing demand for healthcare professionals nationwide.
The Canadian healthcare sector is expanding, and looking to hire skilled, certified professionals.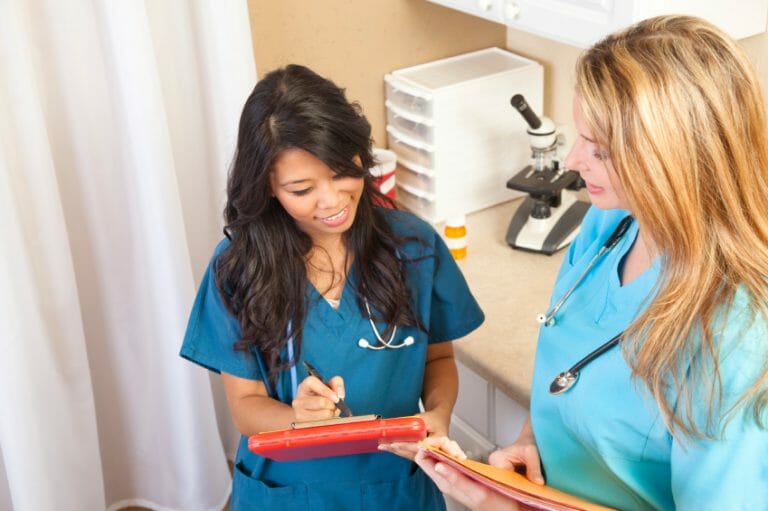 Going back to school is a big investment, especially for a new mother. But as this trend continues, graduates of healthcare training programs at top schools like AOLC will be perfectly positioned to fulfill these roles. You can trust that plenty of secure employment opportunities await you after graduation.
3. Enjoy Flexible Scheduling in Your Training Program & Healthcare Career
As you likely know, the joys and wonders of motherhood can come with their share of sleepless nights! At AOLC, we know that striking a work/life balance can be a daily challenge, especially for those with children at home. That's why we offer quick training programs that you can complete at your own pace.
Our flexible hours allow you to earn a healthcare assistant diploma with minimal disruption to your daily schedule, and our Integrated Learning System™ lets you study online at your convenience from the comfort of your own home.
Once you enter the healthcare field, you can expect the flexible scheduling to continue with administrative shift work and a range of jobs to choose from.
"Our hours are often flexible and you'll be able to work in a variety of settings," says medical office administrator Susan Boynton. For example, when her children were small, Boynton says she chose to work at a nursing home because the hours and location were most convenient for her family.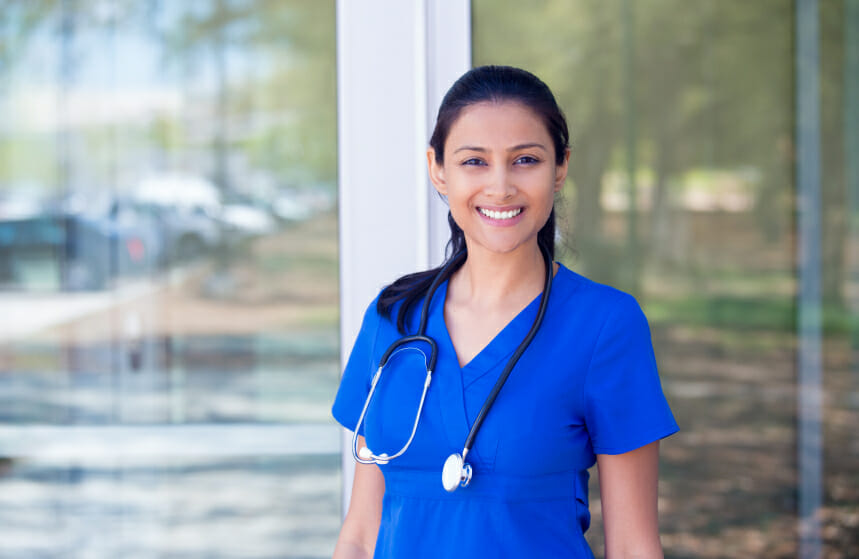 If this career path speaks to you, our supportive staff can help you take your first steps toward the job security you and your family deserve.
Are you interested in pursuing a healthcare career?
Visit Academy of Learning College to learn how we'll help you reach your goals.