Being unemployed is one of those things that feels awesome and terrifying at the same time. Awesome because you don't have to get up early every day and you haven't had so much free time in ages. Terrifying because you have no income and money runs out so fast.
There will probably be periods of employment and periods of unemployment in every person's life. No matter what the circumstances are, your best option is always to make the most of it. Here are some things you can do to make your unemployment less terrifying and more valuable.
1. Keep A Regular Day-to-Day Schedule
Don't get too comfortable binging watch your favorite TV shows. As tempting as permanently moving into your sweatpants may seem, keeping a regular schedule is one way to stay productive and focused. While unemployed, if you continue to start your day early, you are more likely to get more things done. Also, keeping up with day to day tasks will help you stay active and less likely to become depressed.
2. Consider Temporary Jobs
One of the easiest ways to bridge the employment gap is to find temporary contract work or work with a temp agency. Since you don't have a 9 – 5 job now, why not take on a temporary assignment? The key is to get people to see your work and to see what you're capable of. Find something that you're good at or interested in, if you do a great job, whoever hired you is more likely to connect you to a permanent position.
There are numerous contract works, temp work agencies, or online jobs that you could tap on with your free time. Even if this is not a permanent solution, you will be in a better position financially while you search for something permanent.
3. Take A Career Training Course
A good way to move forward is to for ways to increase your transferable skills. Keeping your brain sharp can help you stay focused and learn some new job seeking skills. When you take a class in your field, you are also showing that you are serious about your work and that you take initiative.
Look for courses or programs you could take, especially the ones designed for career advancement. You'll be more qualified for new positions with extra training in your next line of work. Refreshing your resume, and interview and job skills will also make your next job hunt easier.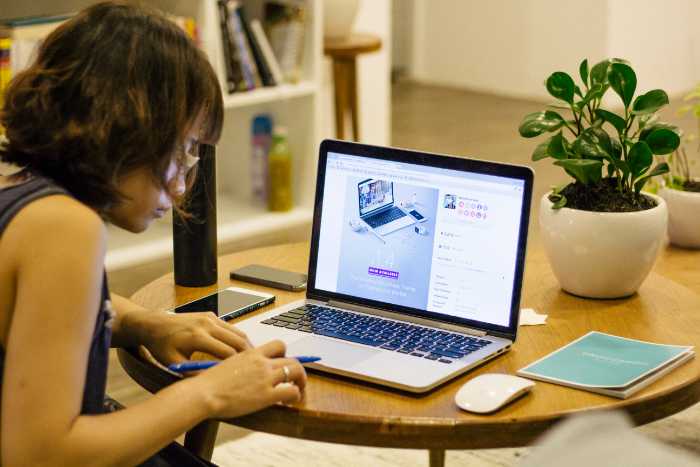 3. Volunteer
No matter what industry you're in, volunteer work makes you more marketable. When you volunteer, it shows that you are passionate and willing to contribute. When companies hire, they are looking not only for people who can get the job done but also for people with character and integrity.
Volunteering is an excellent way to spend your free time when you're unemployed. If you volunteer in an area related to your job qualifications, you can often include the experience on your resume for your next job search.
4. Re-organize Your Life
Unemployment is an excellent opportunity to get your life re-organized. Start running that marathon you've always wanted to try, devote into your family spring cleaning, go through old boxes, attend all your children's school practices and performances, and get rid of the things you don't need in the house. Streamlining your life will help you see your heart more clearly, encourage you to dive into the next chapter of your life, and make your unemployed time spent more productively.
About AOLCC
As the largest career college in Canada with 50 campuses across the country, the  Academy of Learning College attributes the growth in our success to identifying the gap between the formal education available and the realities of the working world. We fulfill the needs of learners by developing customized programs for each student while meeting the requirements for convenient and effective training at an affordable cost.
Browse our program list and find the best program that suits your needs.