In many ways, small- to medium-sized businesses are the backbone of our economy. In fact, 98.2% of Canada's 1.1 million businesses are classified as small, which means they have fewer than 100 employees.
These small businesses make a big difference to our national economy and local communities. All together, they employ close to half of Canada's workforce and generate roughly 28% of Canada's total GDP. That's no small contribution!
But even though the rewards and positive impact of running a small business are great, launching a start-up is no easy task.
As many small business owners know, keeping a company running smoothly is hard work and takes dedication. And even the best entrepreneurs can find themselves coming up against roadblocks every now and then.
But, with supports and incentives in Airdrie, as well as the specialized training of a payroll diploma, you can smoothly tackle the challenges of business ownership. Whether you're looking to take your start-up to the next level, or build a new venture on a solid foundation, here few ways that payroll training in Airdrie can support a successful and long-lasting small business.
Airdrie: a Supportive Environment for Entrepreneurs
Starting a business in Airdrie comes with plenty of advantages. Entrepreneurs benefit from an excellent location close to Calgary, as well as connections to national and international markets through nearby train, highway, and airport access. And with Airdrie's no business tax policy, it's no wonder the city has become a hub of entrepreneurial activity!
It's also a supportive environment, with several resources for new and established entrepreneurs. Airdrie is packed with helpful organizations for local business owners, including:
Think Airdrie Networking (TAN)
Airdrie Business Club
Airdrie Chamber of Commerce
Airdrie Women in Business Association
These associations can make all the difference for business owners, especially when they're launching their company, expanding into new markets, or overcoming obstacles that are impacting their bottom line.
If you're looking to cut costs and boost your company's revenue, for example, then you might benefit from group insurance rates and discounts through the Airdrie Chamber of Commerce. Or, if you're looking to expand your network, then meeting other local business owners through the Airdrie Business Club could help give your career a boost.
Payroll Administrator Training in Airdrie can Give you a Competitive Edge
Did you know that for many entrepreneurs, one of the biggest challenges is managing payroll?
In fact, known entrepreneurs like Jack Dorsey (founder of The Square and Twitter) admitted that of all the challenges that came with starting a business, bookkeeping was one of the biggest. "I had no idea what I was doing!" he admits.
That's why targeted, cutting-edge programs can help business owners take their company to new heights. You'll learn the ins and outs of managing payroll, and even hone other crucial skills like business correspondence, business math, and the latest computer programs.
With a solid educational foundation, you can channel your passion into a smoothly-run business.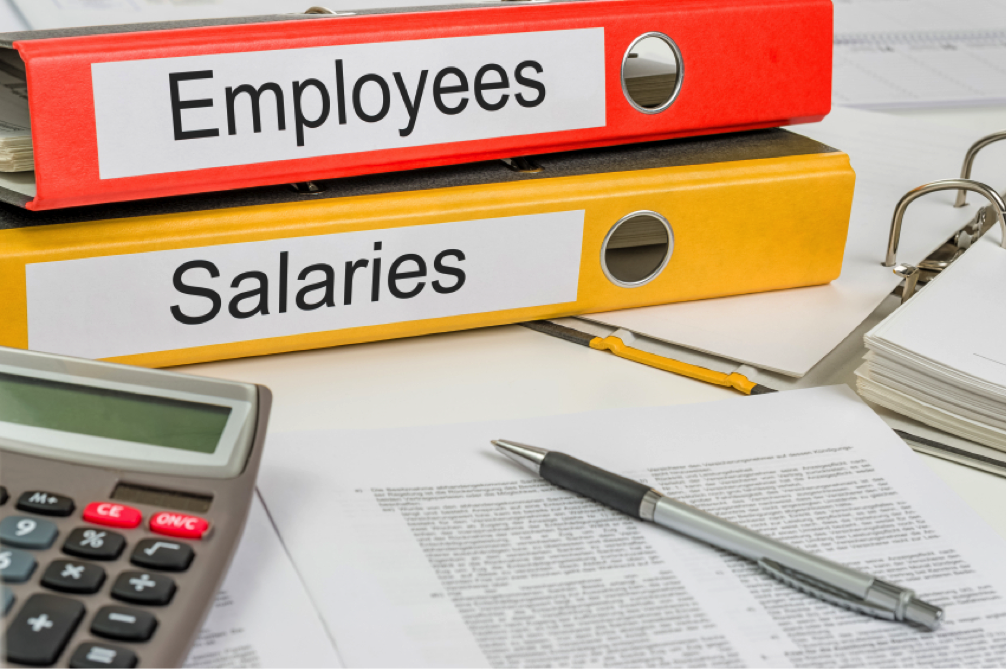 Flexible Payroll Training Makes Upgrading Your Skills Easy
Of course, while many entrepreneurs would love to enroll in a payroll administrator course in Airdrie, the busy demands of owning a business make it hard to accommodate training. You might know that courses in bookkeeping, payroll administration, and the latest payroll software would help speed up company operations, but you simply don't have the time to commit to a lengthy program!
That's why quick, flexible options can be a huge help to entrepreneurs. Academy of Learning College's payroll administrator training in Airdrie, for example, lets students learn at their own pace through its Integrated Learning SystemÔ, which blends an online approach with traditional class time.
These quick, focused programs can take less than a year to complete. And with multiple start-dates throughout the year, you can begin at any time. You don't have to wait until January or September to begin your studies and give your business a boost.
Ready to learn the payroll skills needed to run your small business better?
Start your search for a payroll administrator program in Alberta at Academyoflearning.com, and learn more about our flexible options today!