What is a Health Care Aide Career?
With the aging population, the tremendous increase in technology, and our demand for the best quality of life, the healthcare industry is facing a growing shortage of well-trained personnel.
Health care aides provide personal assistance and support services for elderly, disabled, acute or chronically ill people who require personal assistance or ongoing support. They assist professional nurses in performing activities of daily living including long-term care, home care and assisted living. Health Care Aide is also known as Caregiver, Health Care Assistant, Home Support Worker, Nursing Assistant, or Personal Support Worker.
What Does a Health Care Aid Professional Do?
Health care aides are often employed by hospitals, nursing homes, Caregiving services, individual clients, community social service departments, or none-for-profit charitable agencies. Health care aides often work closely with a healthcare professional such as a nurse. Some common duties of a health care aide include feeding, dressing, mobility aide, medication aide, as well as personal hygiene care for patients. They also keep record of patients' progress in order to alert a physician or a nurse to any sudden changes.
Health care aides also perform basic healthcare duties such as giving medicine, monitoring patients' temperature and pulse rate, or helping with artificial limbs or walking aids. Health care aides with advanced training may also assist patients with complex medical devices.
What Kind of Education Do I Need?
Education requirement for health care aids varies for different organizations. Formal education in healthcare such as career training or certificate/diploma programs are often preferred. Some organizations also offer on-site training in partnership with post-secondary schools during certificate or diploma studies.
At Academy of Learning College, our professionally designed Health Care Aide program prepares students to become a vital member of the health care team. Students gain a fundamental understanding of anatomy, physiology, medical terminology and development across the lifespan. They also learn about interpersonal communications, behaviour management, chronic conditions, death and dying, and health and wellness. Students learn about home support, data collection, and recreational program planning as well. Students will also gain training in First Aid, job search and job placement assistance. In order to graduate, students must participate in three clinical practicum placements where they will apply their newly acquired knowledge and skills and gain hands-on experience.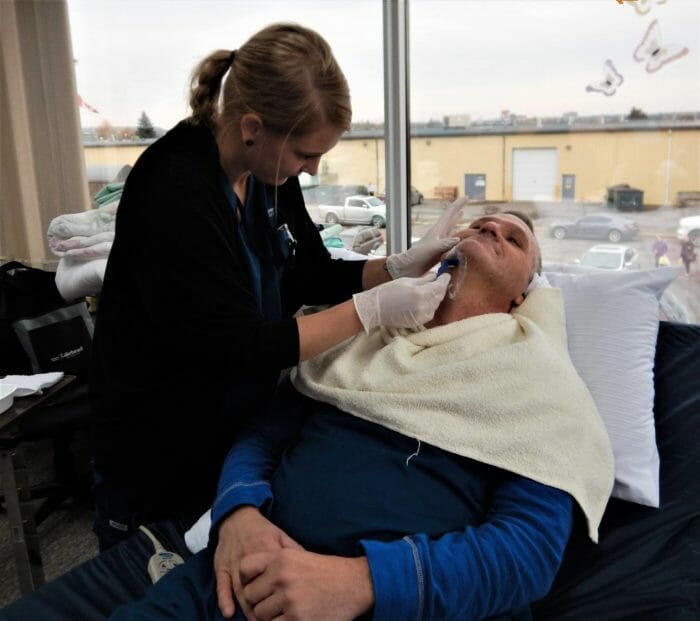 How Much Does Health Care Aid Professionals Make?
According to PayScale Canada, the average rate for a Health Care Aide is C$17.99 per hour. The annually salary for Health care aid ranges from $28,125 to $46,270, including both regular time pay and overtime pay. Most people move on to other jobs if they have more than 20 years' experience in this career.
The popular career advancement for HCA's include licensed practical nurse, registered practical nurse, registered nurse, medical assistant, or pharmacy assistant. Experienced health care aide professionals may also move into supervisory or management positions.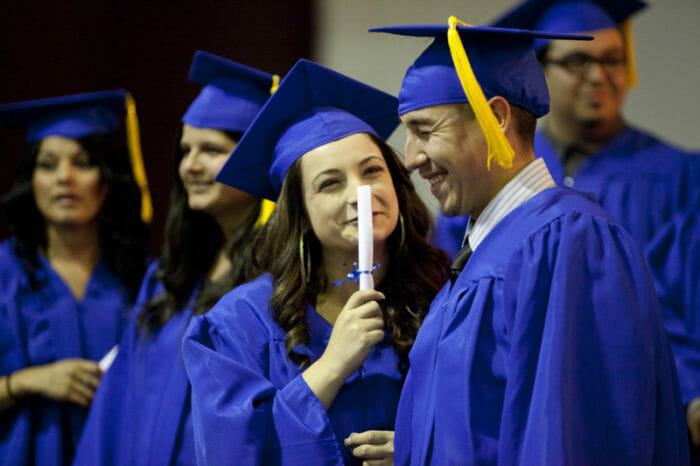 How's the Job Outlook for Health Care Aide?
Due to the high demand for professionals in the healthcare industry, careers in healthcare are some of the most lucrative options for all job seekers. The pay in the health care industry is relatively higher than many other industries and is continuing to grow.
There is an expected above-average occupational growth for health care aides in Canada for 2016 to 2020. The increasing amount of job openings are a result of employment turnover and newly created positions. As the largest career college in Canada with 50 campuses across the country, Academy of Learning College attributes the growth in our success to identifying the gap between the formal education available and the realities of the working world. We fulfill the needs of learners by developing customized programs for each student, while meeting the requirements for convenient and effective training at an affordable cost. Browse our program list by province and find the best program that suits your needs!