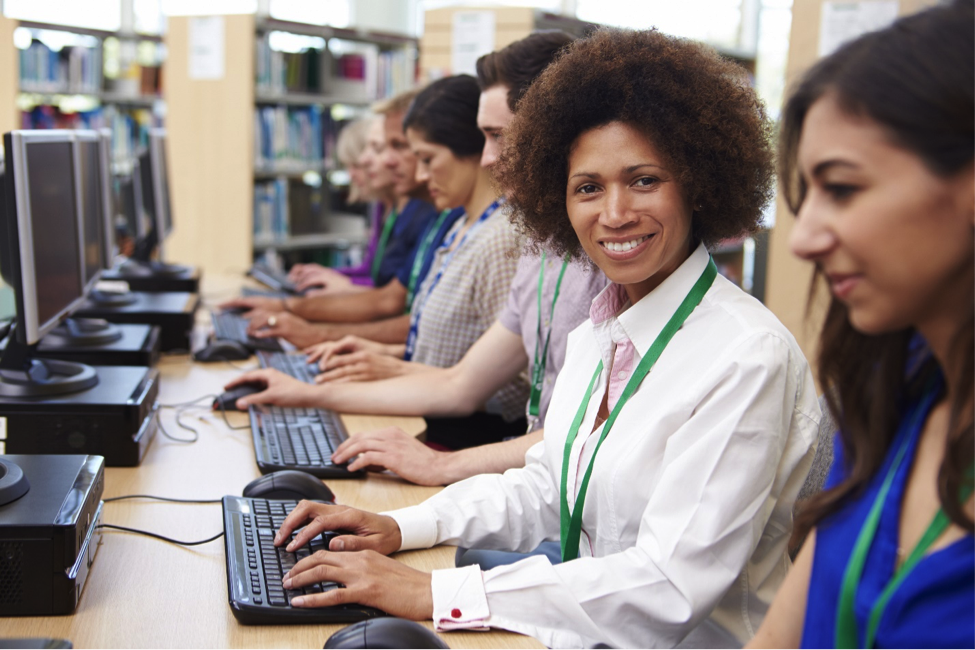 There is no better way to land a great job and secure your financial future than with a college diploma. And today's career colleges offer training in dozens of rewarding, in-demand fields all across the country. But going back to school can present certain challenges. Many students have to make short-term lifestyle adjustments in order to enjoy the long-term gains of skills training.
With family, work, and personal responsibilities to manage, how can you make the transition back to college and into a career you'll love?
Here are three ways to make a strong start to a new career college experience.
Inform Family and Work about Your Career Training Plans
It's important to prepare your family and friends for the changes going back to school brings.
Let them know about your school schedule, your timeline for completing your diploma, and even the topics you will study. Keeping family informed helps them feel connected to your college experience and tells them that despite a few changes, you're still a family unit. Their support will be instrumental to your success. Meanwhile, keeping the lines of communication open with your boss and co-workers will come in handy should you need to switch a shift or request a day off down the road.
Modern training programs offer flexibility that allows you to strike your ideal life/school balance. For example, Academy of Learning College offers online options that help students keep a full time job while earning a diploma.
Let's say you're hoping to train for an accounting career but you can't afford to cut down your hours at work. Colleges that offer flexible career training ensure you don't need to stop making an income – or looking after your family – while completing your training program.
Connect with your Career College Support Resources
Sometimes adults need to ask for help too! The right school will offer you resources you need to overcome doubts and achieve your full potential. Get off to a great start by researching support services your school has to offer, and introducing yourself to your virtual campus.
For example, if you enroll in an AOLC healthcare college or business college, you'll become one of dozens of new students gathered in online classrooms across the country.  When school begins, speak up! Ask your facilitator lots of questions and connect with your fellow students. Their friendship and support might help you master tricky concepts, and even grow your professional network after graduation.
You should also be able to access independent academic support whenever you need it. The best career college will offer round-the-clock assistance that can accommodate students from all walks of life. This support will start as soon as you apply, with access to admissions representatives focused on helping you map out and achieve your professional goals.
Applaud Yourself for Training for a Better Career
Recognizing your achievements and practicing good self-care will help you develop the kind of confidence you need to succeed in your field of choice.
Integrating down-time into your new schedule is key to getting the most out of your training. It can be stressful stepping onto this important path, so be sure to mark your calendar ahead of time for some much needed breaks and self-care check-ins. And prepare to be patient with yourself, because as you may already know from experience, every big life change needs time for adjustment.
With each passing training course, you will get closer and closer to your dream career. This is a great accomplishment! Be sure to take satisfaction from every milestone you achieve, and to make time to reward yourself.
Are you interested in earning a college diploma to jump-start a new career? Visit Academy of Learning College for more information or to speak with an advisor.