With unemployment rates rising to 7.1%, 2016 might seem like a gloomy year for Canadians who are currently looking for work.
If you've been unemployed for a while, you might worry that your existing skills are outdated, or that the gap in your resume will make employers think you've been "out of the game" for far too long. And with competition for open positions on the rise, it may seem impossible to get back into the workforce.
That's where career training, in the right area, can make a profound difference for unemployed people hoping to re-boot their careers.
But it's crucial to select a training program that leads to opportunities in a thriving industry, like marketing, which is expected to see steady growth all across Canada in the coming years.
Find out what's driving demand in the marketing industry and how the right diploma program can help you make a quick switch from unemployed to in-demand.
Why Marketing Careers Offer Job Security
According to Canada's Job Bank, one of the main reasons marketing jobs are opening up is because large numbers of Baby Boomers are beginning to retire. Employers need trained professionals to take their place.
But there's another big reason why marketing is now such a hot field for employment: digital marketing is on the rise.
In today's digital age, customers have extensive access to businesses online. They read reviews, browse a company's website, investigate their social media, and will often make purchasing decisions based on whether they support a company's ideology and practices.
Now, more than ever, companies need trained marketing professionals to help them manage their brand reputation, connect with customers, and reach new markets online – in addition to carrying out traditional promotional activities.
A recent poll found that "80% of companies plan to increase their digital marketing budgets" in order to meet the growing emphasis on online marketing. But they're scrambling to find enough skilled workers to fill new positions: 65% reported that one of their biggest barriers was finding skilled talent.
How Marketing Coordinator Courses Help Grads Build Job-ready Skills
Tapping into this in-demand field typically requires a diverse skillset – from creative writing and communication skills to a thorough knowledge of business, computer programs, and customer relations.
Students enrolled in AOLC's marketing coordinator courses develop the knowledge and hands-on skills needed to tackle marketing challenges in the modern world. They learn how to:
develop internet marketing and advertising strategies
implement data driven communications
plan and implement a PR campaign
identify new markets
understand consumer needs
AOLC students also learn essential writing and communication skills, customer service fundamentals, as well as how to use essential computer programs.
Even the most beginner students learn how to upgrade their tech skills to feel comfortable working in a digital environment.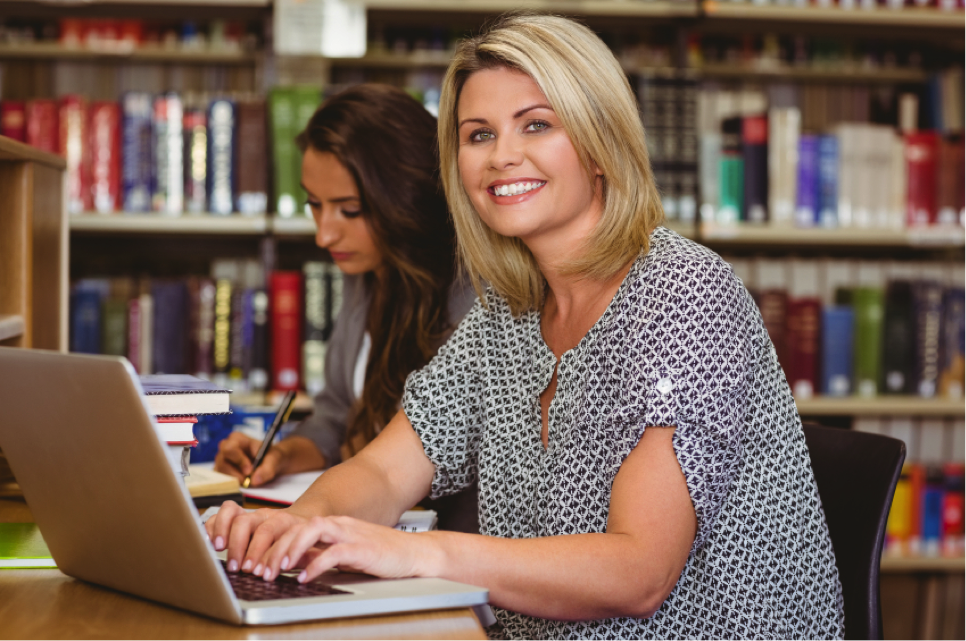 How the Best Colleges Takes Marketing Training to the Next Level
Of course, for many unemployed professionals, finding a new job isn't just about upgrading their skills. After months or even years out of work, they might simply feel too discouraged to submit applications.
That's why AOLC takes their marketing training one step further, and includes courses on "Job Search and Resume Writing", "Employment Success Strategies", and even "Thought Patterns for a Successful Career." We know that when it comes to launching a brand new career, self-confidence is half the battle.
Dedicated instructors, cutting-edge curriculum, and an industry ready for new hires is a winning combination for students who are ready for a fresh start.
Are you considering launching a marketing career?
Visit Academy of Learning to browse our inspiring alumni success stories – or to reach out to a friendly advisor for help taking that first step!