Businesses worldwide are quickly transitioning to new technologies across the board to help speed up their recruitment process, which is why video interviews are becoming far more frequent in the hiring process. So, if you have one coming up, here are our five top tips so you can be as prepared as possible.
1. Check your tech
Familiarize yourself with the platform that the interview will be conducted on. For instance, if the interview is on Skype, download it and use it to call a friend the day before. Also, check your internet speed, your computer audio and webcam in advance as well – this allows you breathing space to replace anything that doesn't work. Oh, and don't forget to plug your laptop charger in before you start.
2. Prepare for the worst 
Sometimes your internet connection just won't work. However, most platforms used for video interviews are now available for smartphones so you can use your 4/5G if necessary. Nevertheless, before the interview starts, give the interviewer your phone number where you can be reached if there are any technical difficulties. This allows the interviewer an alternative way to get back in touch with you and shows that you're forward thinking and can adapt to challenging situations.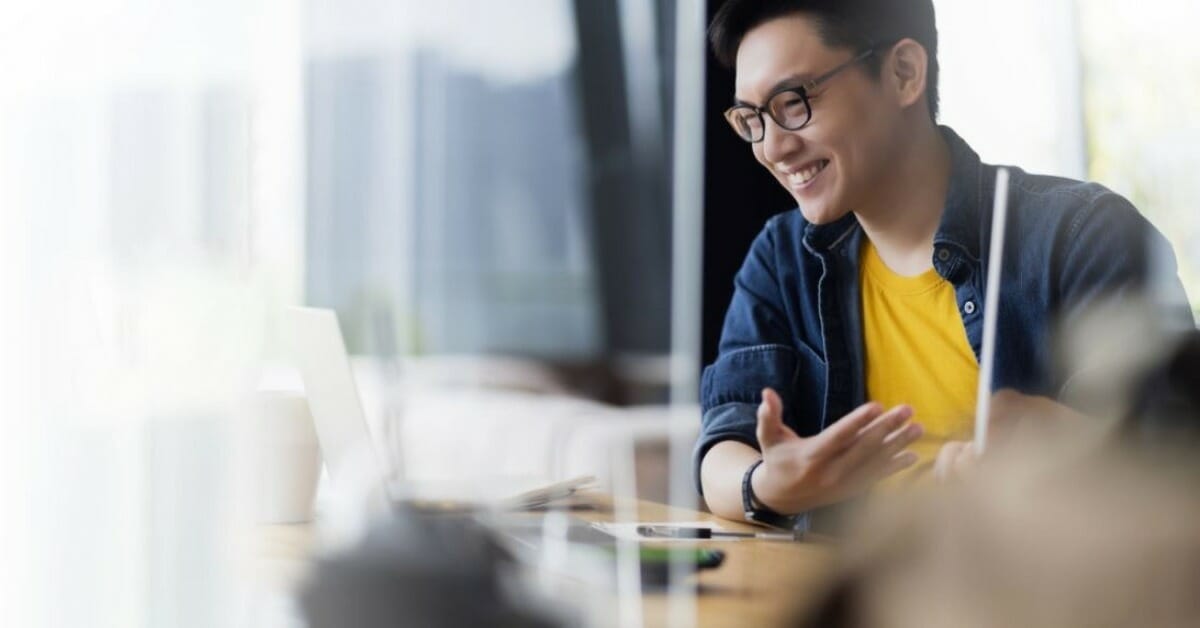 3. Dress for success
Despite the fact you aren't meeting face-to-face, it's still incredibly important to make sure you dress accordingly for your interview. Look on your prospective employer's website and social media channels to gauge their workplace attire and dress accordingly. Avoid clothes with patterns or stripes as they can sometimes be distracting on camera.
4. Mind your (body) language
When on a video interview, be confident, smile, make eye contact and actively listen to your interviewer throughout. Make sure your webcam is at eye level and you directly look into it when answering questions. This helps your eyes align with the interviewer's and gives the impression that you're engaged in the conversation. Nod and smile to show that you're listening and avoid fidgeting or letting your gaze drift away from your device.
5. The early bird catches the worm
Log in around 15 minutes before the interview is due to start to ensure that you have time to prepare yourself. Print out your resume and have it nearby, along with the job description and any other speaking points you want to hit or notes you've taken about the company or position. Of course, don't read from these pages word for word, but have them on hand just in case you need a cue.