Medical office assistants work alongside doctors and nurses, performing various tasks including minor medical procedures, patient care, as well as administrative work. Medical office assistants perform a variety of administrative tasks, from managing patients' medical records, filing insurance forms, scheduling appointments to preparing clinical equipment and arranging clinical procedures.
Medical assistants work in clinical facilities that handle outpatient procedures or ambulatory care. While some of medical office assistant's responsibilities overlap with some duties of other medical support staff, such as nursing assistants, medical office assistants have a very distinct role and skill set.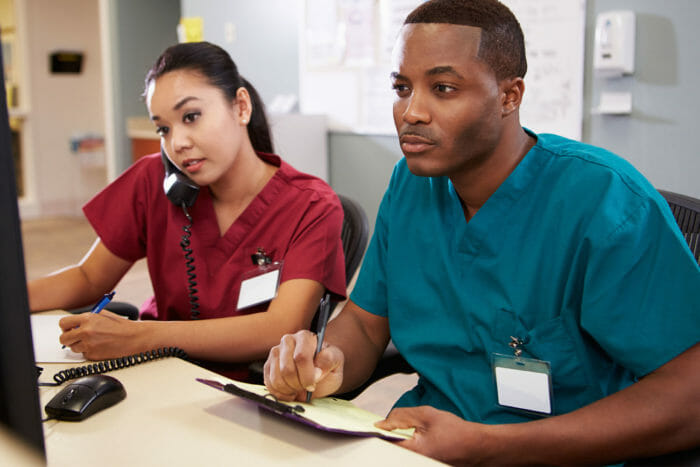 General Office Skills
Being a medical office assistants requires you to obtain some general office skills that are similar to what you see in any other administrative jobs.
Customer service skills, the ability to handle customer correspondence, telephone skills, billing and bookkeeping skills, Microsoft Excel and Word skills, basic computer skills, as well as written and oral communication skills are the most common requirements for medical office assistant jobs. These office skills show that you can handle standard office procedures in a client-based setting.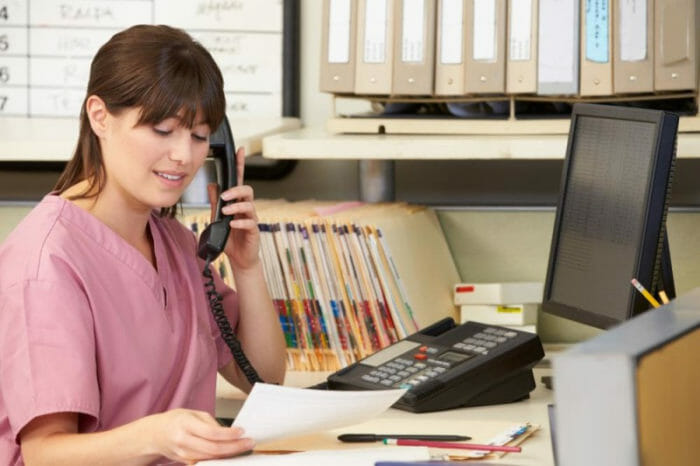 Medical Administrative Skills
In the healthcare industry, there are a lot of administrative skills specific to a medical setting. A qualified medical office assistant is responsible for filing insurance files for patients, reconciling co-payments, arranging hospital admissions and laboratory services, completing patient records, entering data for exam and test results, facilitating medical practice software, maintaining patient confidentiality, contacting suppliers, ordering supplies, and monitoring inventory of clinical supplies, and last but not least, scheduling appointments.
These skills show your skills with medical-related administrative practices that are typical in medical offices. They also demonstrate your understanding of the medical field, current regulations and insurance practices.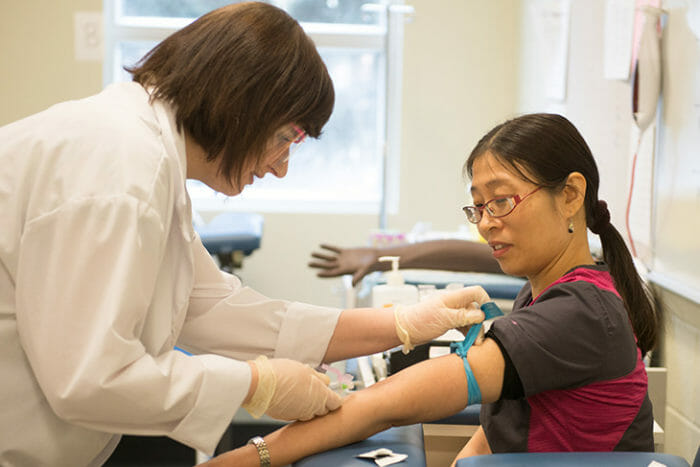 Clinical Skills
Medical office assistants provide supplementary services aside from the responsibilities carried out by doctors or nurses. They provide simple medical procedures and patient care under the supervision or direction of doctors.
As a qualified medical office assistant, you will be responsible for administering patient medications, arranging prescription refills, managing blood and urine samples, delivering information given by doctors, answering patient questions, maintaining medical equipment, preparing treatment rooms for examinations, sterilizing and setting up instruments. You will also perform some hands-on medical office procedures such as administering injections, drawing blood, performing CPR and EKGs, removing sutures, performing accurate assessment of vital signs, performing all basic life support (BLS) skills while following infection control and safety guidelines. These skills show your depth of experience in performing medical tasks and procedures. A properly-credited medical training certificate or diploma is a must!
Patient Service Skills
Medical office assistants are at the front line of all clinical facilities. They work directly with patients, which requires strong interpersonal skills. Being a successful medical office assistant takes more than technical skills. Excellent customer service and a desire to help and support others are at the heart of this rewarding career.
As a medical office assistant, you need to explain medical instructions and information in clear, non-jargon language for patients to understand. You will receive, interview, and sometimes triage patients for your facility. You'll need to remain calm and supportive with distressed or difficult patients. You'll also prepare patients for exams and explain the procedures to them. If you work in a multiple culture environment, fluency in a second or third language will definitely help. Last but not least, you'll maintain confidentiality for all patients to protect their privacy.
To sum up, a career as a medical office assistant is the perfect combination of interacting with people, delivering outstanding patient care and leveraging your organization skills to keep the clinic running smoothly. As the largest career college in Canada with 50 campuses across the country, Academy of Learning College attributes the growth in our success to identifying the gap between the formal education available and the realities of the working world. We fulfill the needs of learners by developing customized programs for each student, while meeting the requirements for convenient and effective training at an affordable cost. Browse our program list by province and find the best program that suits your needs!