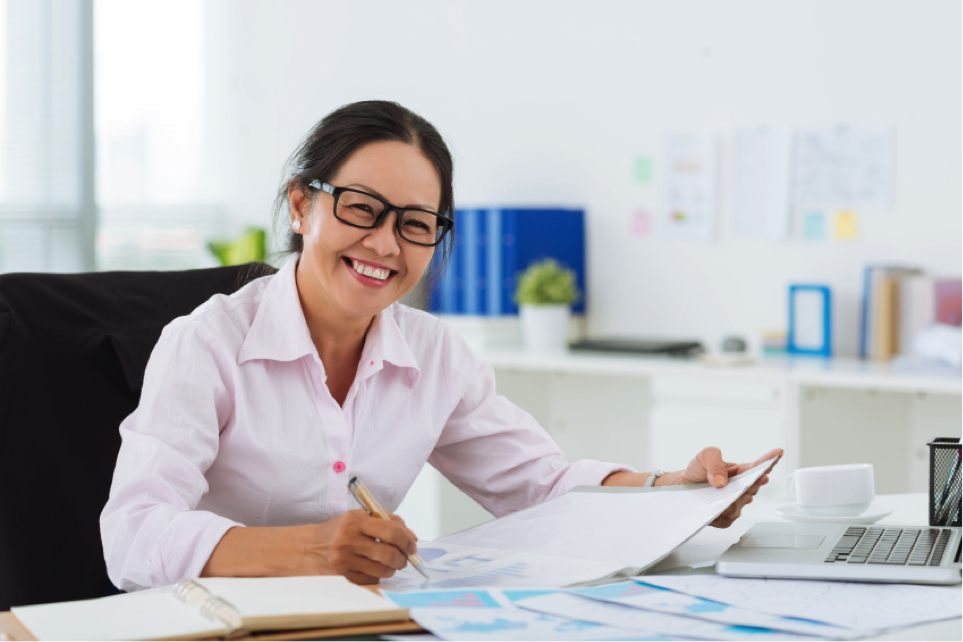 If you're looking for a career that offers job security and professional fulfillment, consider becoming an executive office assistant. Those who earn credentials in British Columbia are eligible for a wide range of employment opportunities – in a province where business is expected to boom big in the coming years.
Specialized training can teach you the tricks of the trade and state-of-the-art computer skills that make you highly desirable to BC's top business employers. And just in time, because they're looking for more and more skilled professionals to replace Baby Boomers who have already begun to retire in large numbers. There's no better time and place to kick-start your office administration career.
Read on to learn 4 more reasons it pays to pursue business administration training in Vancouver.
1. Your Diploma Earns You Job Security in BC's Thriving Business Sector
British Columbia's business sector outlook is remarkably promising. According to the Canadian Occupational Projection System (COPS), people with office administration training will be able to land secure employment in BC's thriving business community over the next several years. Why?
Because WorkBC has analyzed the market and predicts 167,000 new jobs will open up in business and finance administration between now and 2022. Luckily for prospective students, WorkBC is also anticipating a shortage of trained workers to fill the vacancies – so if you earn your diploma within the next year, you'll be well positioned to capitalize on this trend.
2. Executive Office Administration Certification Teaches Skills BC Employers Want
Executive office administration certification will help students build coveted expertise in computer software, database information management, professional written communication skills, administration methods, and more. These are skills office assistants use on a daily basis to efficiently maintain electronic and hard-copy files, use word-processing software, and facilitate seamless short and long-term business operations.
Gary Folker, BC businessman and Senior VP of Orion Health Canada, says administrative computer skills are an industry must, especially for offices where team members and bosses aren't always present. Sending important files, updating essential documents, and making information "remotely accessible" is the only way administrators and business professionals can keep projects on track.
3. Anyone Can Succeed as an Office Administrator with Competitive Training
People from all walks of life can find secure employment in BC with an office administration diploma. It even pays to pursue training if you've already worked in the field. Many established professionals choose to enhance their current administrative skills with the upgraded tools and methods taught in the best office administration programs.
Graduates of office administration certification in Vancouver know local employers are looking for fully qualified professionals. But in the competitive field of office administration, only those with the right training will land the most exclusive and rewarding positions opening up in BC.
4. Access Vancouver's Diverse Business Scene with Office Admin Certification
From non-profits to start-ups to government departments to large corporate headquarters, BC offices are wide ranging in profile and speciality. Office admin grads have plenty of choice regarding work environments, and can zero-in on the organizations they find most rewarding, both personally and professionally.
Freedom of choice, job security, and a marketable skillset are just some of the benefits of an office administration diploma. With high quality training, nothing can stop you from achieving the rewarding career you deserve!
Are you interested in pursuing an office administration diploma in Vancouver?
Visit AOLC to learn more about programs at a campus near you!