Whether you're looking to jump into a rewarding new profession or take your current career to the next level, a diploma in business management could be your ticket to career success. That's because professionals with business management training have many top in-demand skills. From knowing how to use the latest technology to managing projects, and more, these professionals are perfectly poised to take advantage of fresh opportunities available in their communities.
For example, if you're currently living in, or planning to move to, Halifax, you'll be happy to know that there are many advantages awaiting graduates with business training. Why should you pursue your adult education in Halifax? Read on to find out!
1. Inviting Infrastructure Makes Halifax a Top Destination for Pros with Business Management Training
Whether you'd like to open your own company after graduation or take your current employer's operations even further, there are many reasons why Halifax is the place to be. To start with, Halifax boasts a thriving port that welcomes in cruise and cargo ships throughout the year. It's one of only a handful of ports on the eastern seaboard that accommodates post-Panamax ships—which help connect Halifax to markets around the world. Shipping cargo from Halifax also offers another top advantage to business professionals: it is one whole day closer to Europe than any other port on the continent.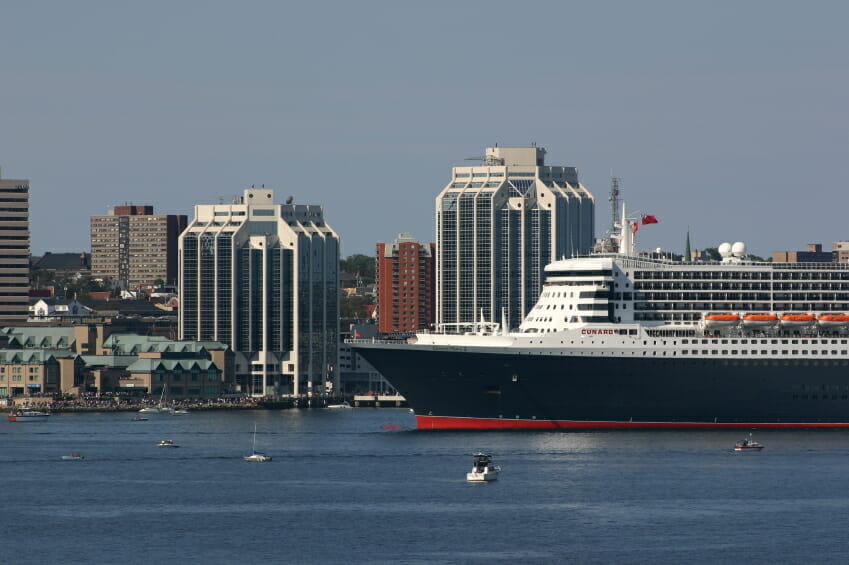 Halifax also has a world-class airport to help bring business professionals as well as air cargo shipments to markets around the world. As you might soon learn during your business management training, advantages like these can be a big help to new and established businesses alike!
2. Pros with Business Management Training Look to Halifax's Top Workforce for New Recruits
When it comes to starting your very own business or expanding current operations, being able to employ a top workforce is essential. That's why Halifax offers another important benefit to business professionals: a growing workforce that you can depend on.
From 2013 to 2014—the latest years on which we have data—Halifax's population grew by 1.1 per cent. Much of that growth came from immigration to the city, making it a top attraction for graduates with business diplomas. That growing population also offers an even better advantage to business professionals.
According to a recent report by the Government of Canada:
"On average, Atlantic Canadian employees stay with employers 100% longer than do their American counterparts. This means significantly lower recruiting and retraining costs for companies doing business in the region."
During your training, you'll learn that reducing costs on things like training employees can make a big difference to a company's bottom line, which is why business professionals are so thrilled about these stellar retention rates.
3. Government Support Can Help You Throughout Your Business Career
Support from local and federal government agencies can help business owners, especially during their early years of operation. In Halifax, for example, local organizations like The Halifax Partnership, Blue Water Community Business Development Corporation, and Nova Scotia Business Inc. (NSBI) help connect small business owners with the resources they need to succeed. Local networking events also help new business graduates meet other local business professionals, helping them to launch their careers after graduation.
4. Starting Your Adult Education Has Never Been Easier
Of course, before you can start your business career, you'll need to get the right training. For many aspiring professionals, this can be the hardest part of all. They might have many other responsibilities like a full time job or a family to support, and can't make the commitment to a lengthy 4 year program. Fortunately, that's where Halifax offers yet another key advantage to budding business professionals. Adult education programs at Academy of Learning College (AOLC) are offered through our Integrated Learning System™, which helps you complete your studies at the pace that suits you best.
With each of these advantages awaiting you, now might be the best time to start your rewarding business career in Halifax.
Ready to start your first business course?
Contact Academy of Learning College and get started today!