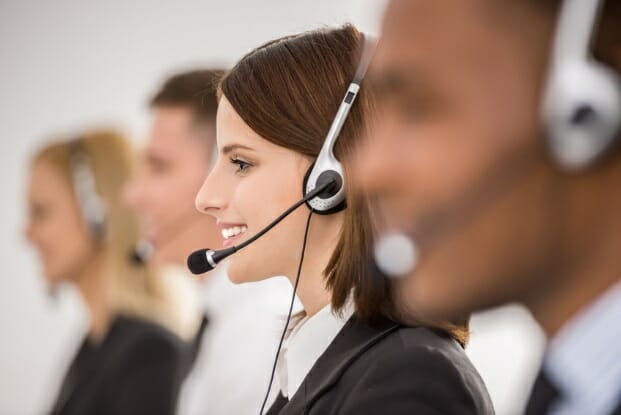 Customer service agents play a crucial role in the success of a company. They can help greet customers, offer assistance, or help smooth out any complaints that might arise —among many other duties. As such, it's no wonder that these skilled professionals are valued in many industries, from marketing to retail, and beyond.
Customer service skills can put you in a position to land a career right after graduation, or advance even further at your current place of employment. In fact, your customer service skills will benefit you throughout your entire career as you continue to excel within that organization for years to come.
Read on to discover three ways that customer service plays an important role in any company, and how training in this field can make you a valued and in-demand professional.
1. Excellent Communication Skills Help Companies Run Smoothly
Professionals with customer service training are valued members of any company, and with good reason. As the 'glue' that keeps the communication lines between various departments and customers open, customer service agents help make sure all parties understand each other. Once you begin your customer service career, there will often be pertinent information that you'll have to relay to co-workers as succinctly as possible. As a result, good record keeping skills as well as excellent communication skills will help to make sure that the right messages are getting passed on to the proper co-worker.
During your customer service training you'll also discover that you will likely be the first point of contact for the company you work for. Being able to make this first experience a great one for potential customers, and relaying information to colleagues effectively will help your company grow and your career reach new heights.
2. Customer Service Training Can Help You Deal With Problems Quickly As They Arise
As you begin your career in customer service, you will likely be the first person to address customer's complaints and problems. An important aspect of success in this vein is to remain organized so that problems can be dealt with quickly, as soon as they arise. If a customer has a problem or issue, the right customer service training will teach you to exercise patience and empathy in order to remedy the situation, keep the customer calm, and bring a smile back to their face.
As a respected professional, you might have to juggle various tasks at the same time throughout your career, going between Microsoft programs like Outlook and Excel—which are taught in customer service training—and simultaneously dealing with customers, complaints, and problems. By staying organized, you'll ensure that you stay successful. In addition, customer service data, such as the recording of phone calls or analysis of customer complaint emails, can help your company fine-tune their business model and move forward.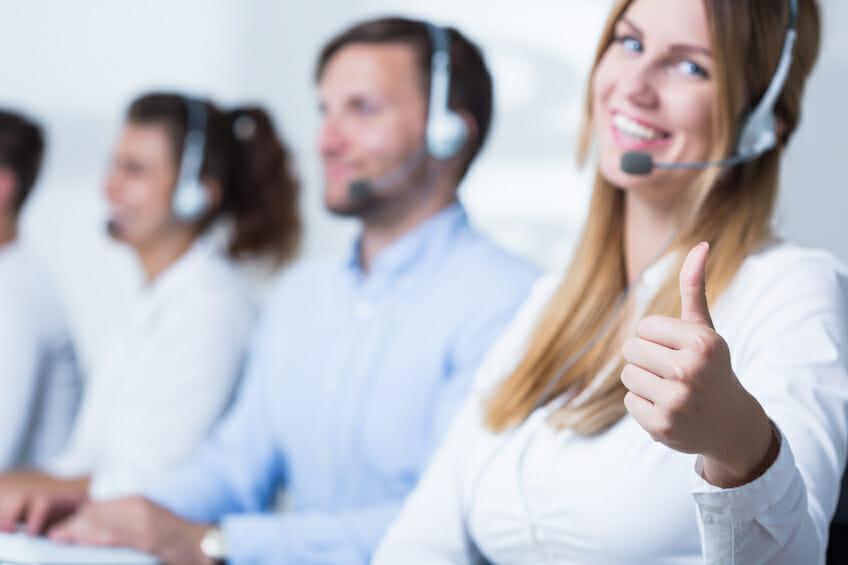 3. Encourage Repeat Customers Throughout Your Customer Service Career
When a customer receives service that is exceptional, it simply increases their desire to repeat business. It's important to remember that your company isn't just selling a product or service, it's also selling an experience, and positive customer service is one of the cornerstones of that experience.
Graduates with customer service training know to make sure to listen attentively to customers. They apply the advanced communication skills they learned in their training to encourage customers to talk and express themselves openly. In addition, top customer service professionals often try to relate to customers on a personal level when they can, helping to build a lasting bond between themselves, the company they work for, and the client. With your ability to encourage customers to keep coming back, you'll be a valuable asset to any company you work for!
Want to take a customer service course and discover a field that is ripe for a rewarding career?
Contact an advisor today to find out more!