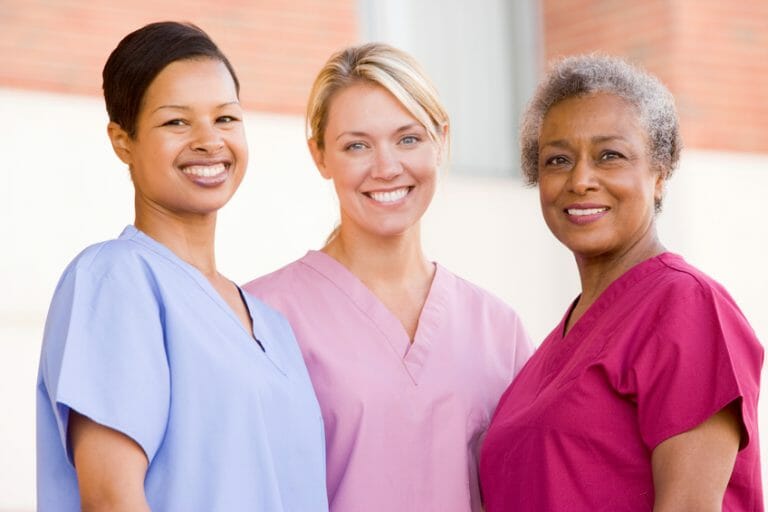 Are you considering healthcare school? Whether you're looking to re-enter the workforce, upgrade your skills, or embark on an entirely new career path, Academy of Learning College (AOLC) can help you get there.
As our graduates know firsthand, careers in the healthcare field are especially in-demand for those with the right training and certification. Read on to learn 3 reasons why several AOLC graduates chose to pursue this path.
1. AOLC's Supportive and Encouraging Entrance & Admissions Staff
Taking the first steps down a new career path can be intimidating. At AOLC, we are committed to helping people like you navigate the college admissions process and get on-track to the rewarding careers they deserve.
"When I contacted Academy of Learning College about the Medical Office Assistant program, I was greeted by very friendly staff that listened to my story and offered me the encouragement I needed to go back to school," shares Liann Lytle, a recent AOLC grad.
Liann reached out to AOLC after a change in marital status turned her from a stay-at-home-mom to a single mother needing a lucrative job to support herself and her family.
"They make it easy to get the skills to get a good job or even better – a career," she says. Liann now puts her skills to work as a Client Care Co-ordinator in a local medical office, and credits AOLC's supportive admissions staff for helping her get there:
"At a time in my life that I needed it, they were with me every step of the way."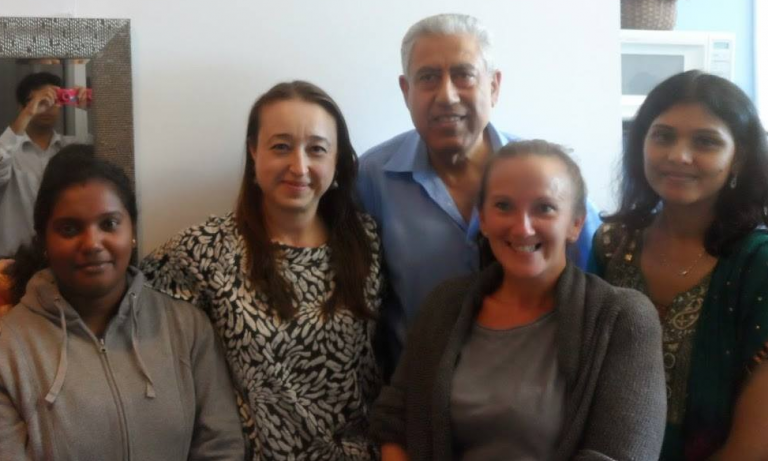 2. Flexible Start Times & Affordable Tuition Options for Our Healthcare School
Unlike most other colleges, universities, and further education institutions that have just one or two starting times throughout the year, AOLC offers flexible, continuous enrollment options that make it possible for people like you to start studying at times most convenient to them.
That's what made AOLC graduate Kim Libke decide to take her first healthcare course with us. After finding herself laid-off from her position with a Saskatchewan company, Kim needed to apply for Employment Insurance (EI) to get by. She knew that waiting until September to begin her study would have required her to stay unemployed for a full summer, and leave her without much EI funding to spare.
"Colleges started in the fall, and more than half of my EI would be used up before the classes started," Kim explains. "That's where Academy of Learning College came in with flexible start times and the ability to work at your own pace. My employment counselor approved tuition and books and I started the Medical Office Assistant program in June."
With hard work, she finished her program in a few short months and graduated with honours.
"All before my EI ran out!" she adds. "I am now employed full-time. I work Monday-Friday in a busy medical clinic. I have better wages, very good benefits and work with wonderful people – including a fellow Academy of Learning College graduate!"
3. Online Learning and Facilitator Support to Launch Your Healthcare Career
At AOLC, we offer an integrated in-class and online learning system which allows our adult learners to study in virtual classrooms from the comfort of their homes. To compliment this system we also offer round-the-clock study support from our skilled facilitators who are happy to share their expertise with anyone about to embark on their own healthcare career.
"I was skeptical about the virtual classes in the beginning, but it turned out to be a great way to learn," admits AOLC grad Jackie Dunn. "You still feel a connection to the instructor and the other students, even if they are not actually sitting next to you."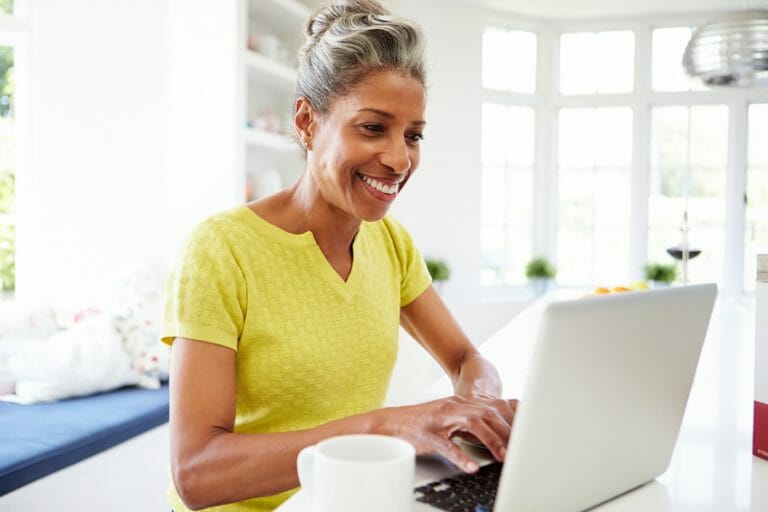 "I can't say enough about the help the instructor and facilitators gave me throughout my time with Academy of Learning College," Jackie continues. "Now, I'm working within the Health Care industry as a Unit Clerk, and I am doing the job I went to school for. Nothing feels more amazing then that!"
Would you like to pursue training at a flexible healthcare school?
Visit Academy of Learning College to speak with our advisors about getting started.